Automatic
Attribute Tagging
Sort through the clutter. Automate product attribute tagging to enable customers to filter searches by occasion, bodytype, cut, fabric, pattern, or desired feature.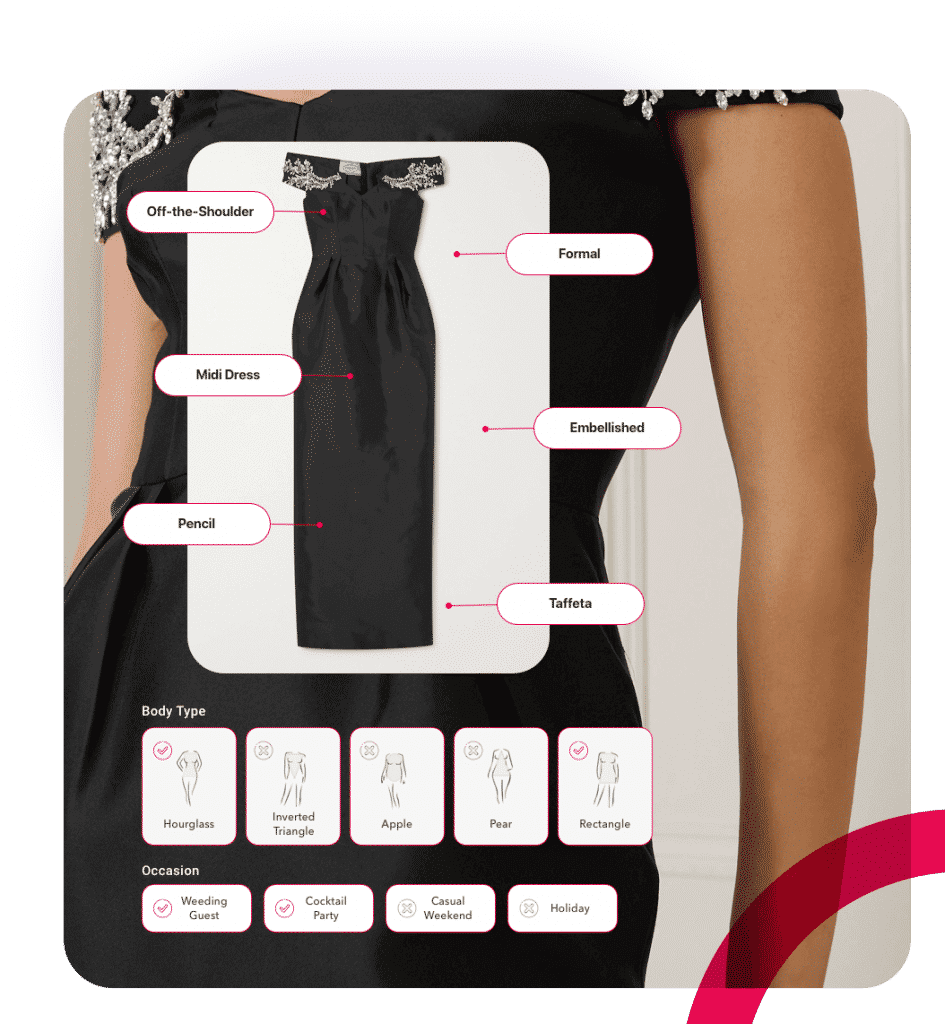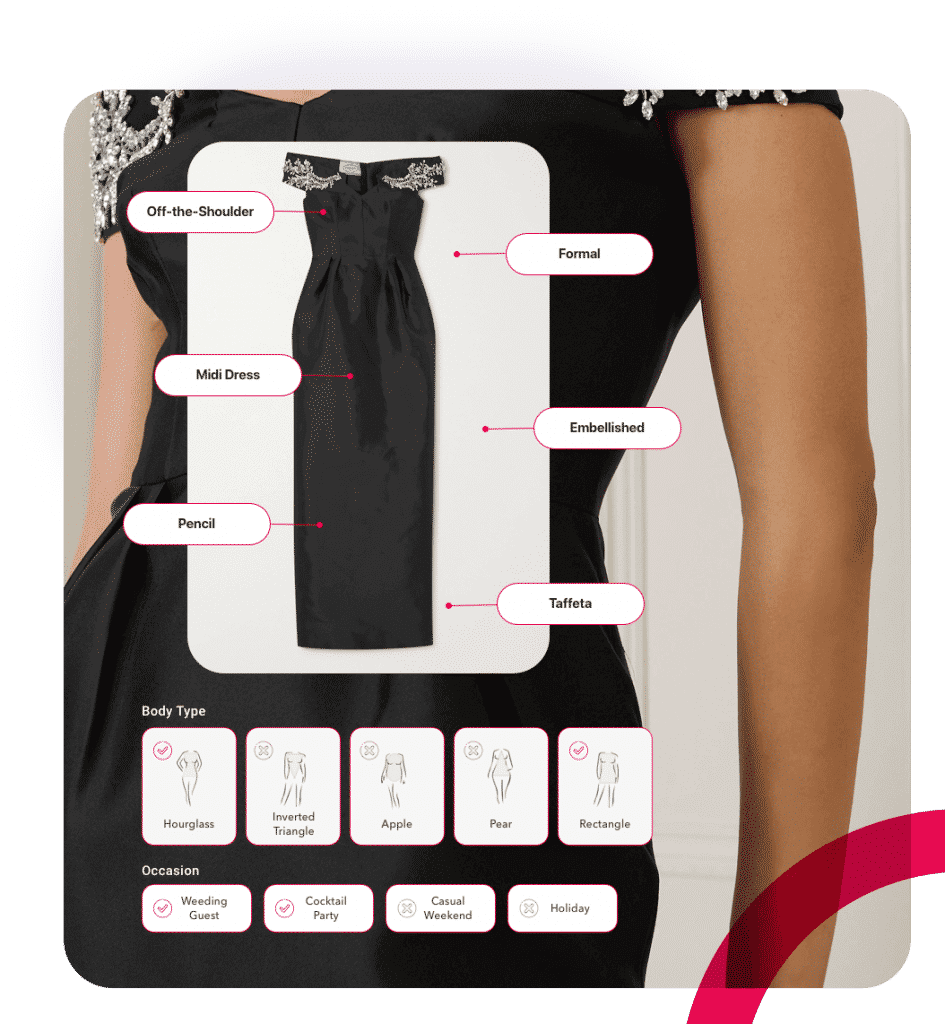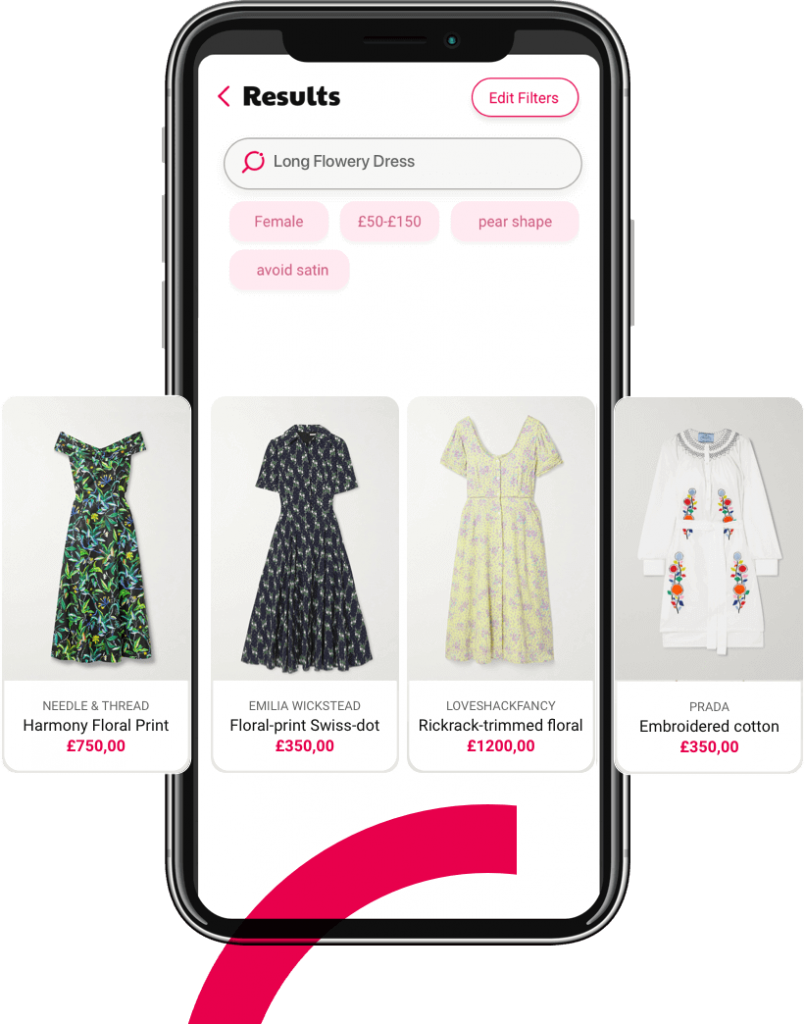 Minimise friction by allowing your customers to search using natural language queries.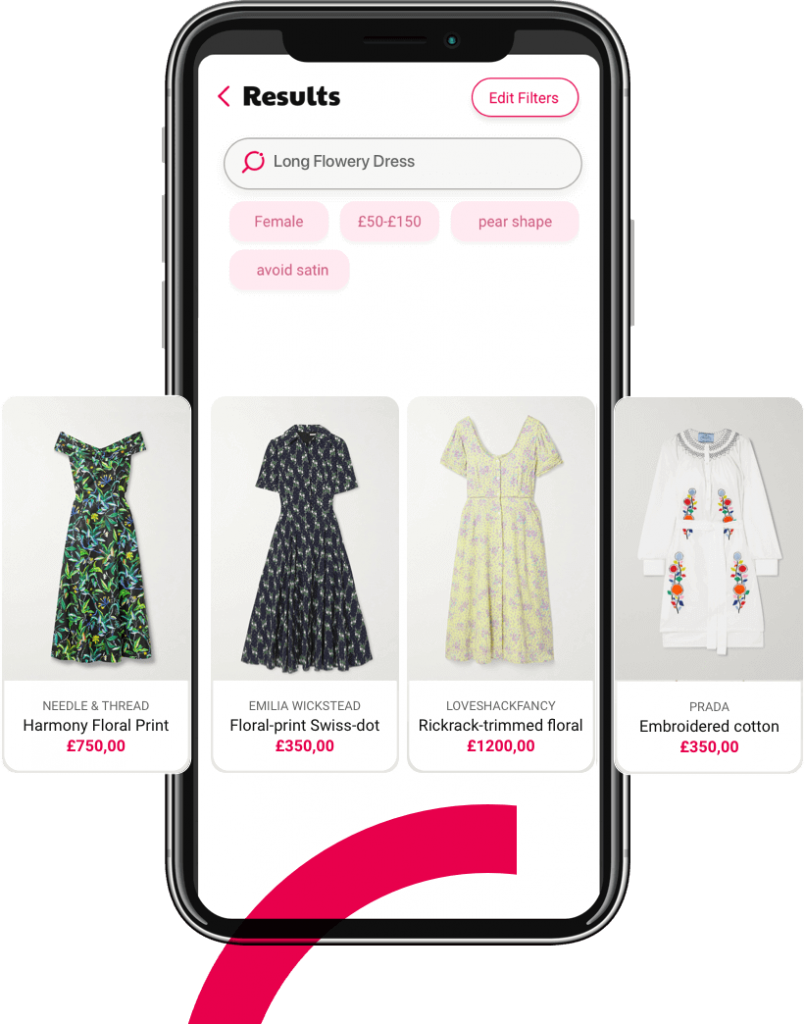 Always On Brand
Tailored to your brand, your target customer segments and location.
Catwalk Quality
Intelistyle has managed to decode the essence of style.
–Forbes
2-Minute Integration
One line integration for all major eCommerce platforms. See video: