Find out why data-driven buying and merchandise planning is the core skill you need to master to run a profitable fashion business
Fashion has a notorious overstocking problem: From Burberry's annual report revealing £2.8 Million worth of incinerated stock in 2018 to headlines about H&M's 12 Tonnes of unsold clothing since 2013. Yet, they are hardly the only companies facing this issue. The practice runs from high street to luxury throughout the fashion industry.
What doesn't get reported is the other side of the coin: The industry also has an understocking problem that equally hurts healthy profits by means of unmet demand and missed sales opportunities to generate more revenue.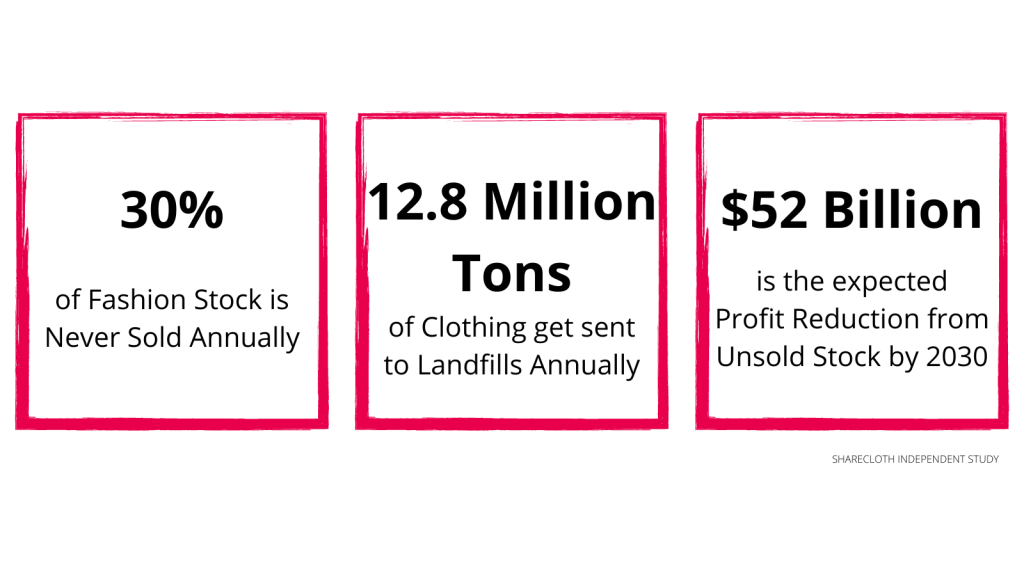 Demand Forecasting vs Trend Forecasting
None of these key industry players take their buying and merchandise planning decisions lightly. They analyse trends, look at forecasts and past stock performance. So why then do they keep finding themselves in this unprofitable place year after year?
Because trend forecasting isn't enough on its own to find the optimum product range that will meet the demand of a retailer's unique audience and customer segments. Just because 'neon' is trending next season doesn't automatically mean your customers will respond well to it.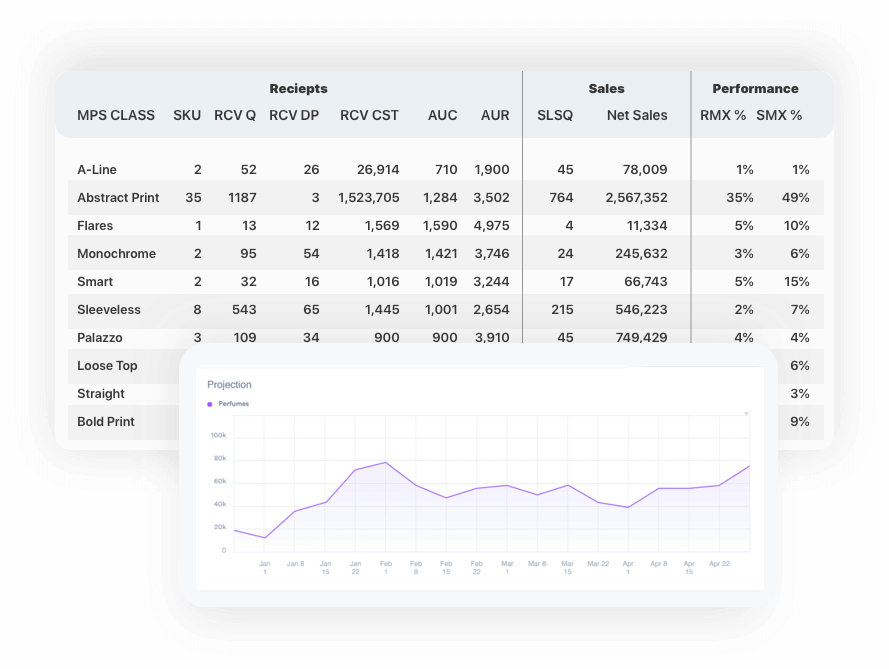 That's where stock performance analysis comes into play. Your current and past stock can indicate exactly what and how much your unique target audience wants to buy as well as how their tastes will evolve over the seasons.
Unfortunately, traditional past performance analysis looks at only the tip of the iceberg that is a retailer's stock with metrics that lack depth.
Data-Driven Buying Decisions
Intelligent buying & merchandising planning is at the core of running a profitable fashion retail business.
Without the right product, in the right amount, at the right time, in front of the right consumers, with the right selling price – no amount of sales & marketing efforts can save a fashion retailer's revenue.
A buyer's intuition is only as strong as the data that supports it. Retailers who liberate themselves from manual practices that rely on educated guesswork and support the expertise of their buyers with algorithmic, fashion-specific rich data will build flexible, efficient and responsive merchandising processes.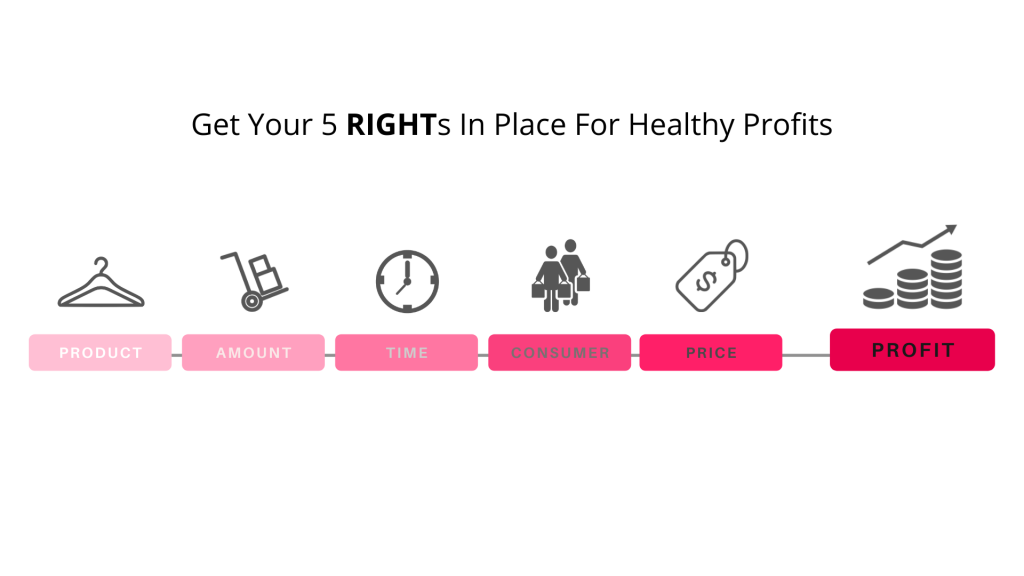 Intelligent merchandise planning translates into lower cost of funds tied down to dead stock, higher sales numbers and consequently increased profits.
Not only that but your freed up funds can be reallocated to invest in other revenue-boosting decisions that support your growth.
Let's look at what successful buying and merchandise planning is and the tools you need to master the art of planning for profit :
What Is Merchandise Planning
The principle concept of merchandise planning consists of four equally crucial steps:
Post-season analysis: Past Performance Reporting
Pre-season planning: Trend Forecasting
In-season adjusting: Inventory Management
Customer behaviour: Target Segment Analysis
Preemptive buying and merchandising decisions are only possible by looking at a retailer's stock as the consolidated intelligence of the past, present and future inventory.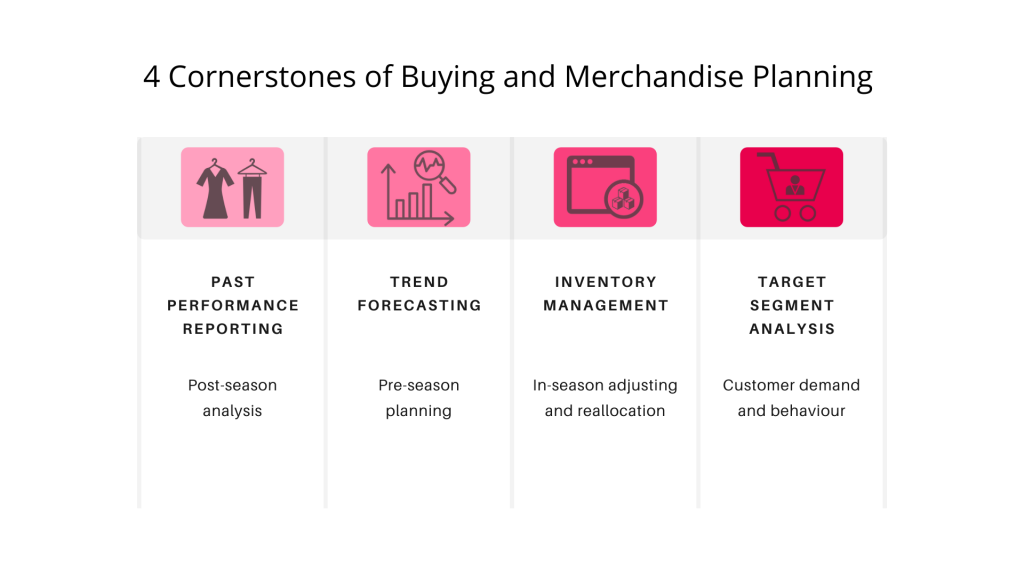 Post-season analysis informs a retailer on the buying patterns and behaviour of their target customer segments.
Pre-season forecasting and planning should be grounded on these habits to identify the trends that will intersect with customer demand.
On the other hand, in-season adjusting allows a retailer to respond to unforeseen changes in customer behaviour. Responsive inventory management mitigates the effect of planning errors.
The fact is that errors are impossible to avoid completely as they are embedded in the nature of forecasting the unknown. What can be done is to plan with minimum room for error and have the tools to react and correct any errors in real-time.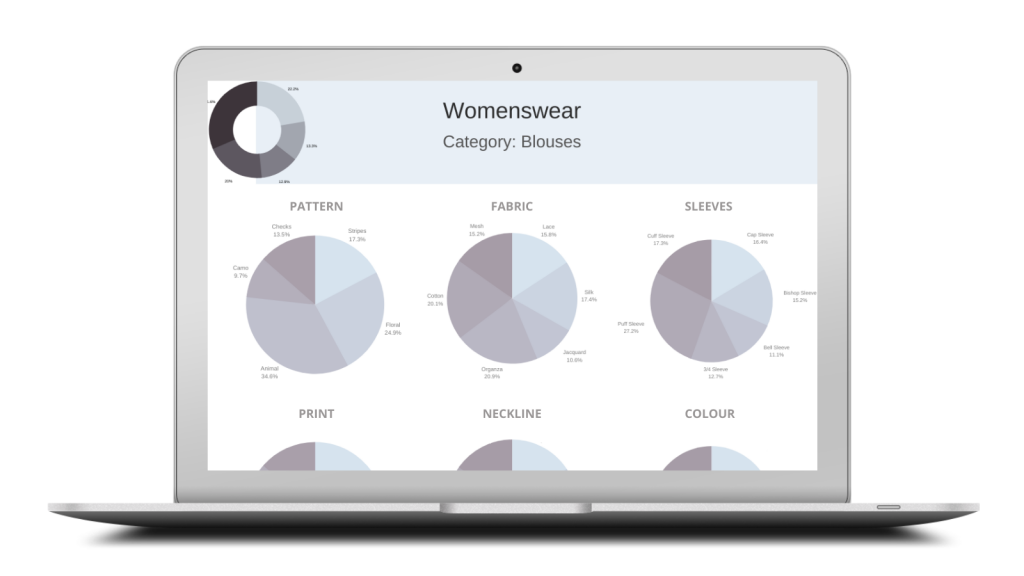 Benefits of Merchandise Planning
Reduced Warehousing Costs: As it decreases inventory carrying costs since there is less unwanted inventory in the warehouse and therefore reduced labour and maintenance costs
Increased Customer Loyalty and Lifetime Value: As your customer very rarely goes empty-handed due to products being out of stock and has enough options that meet their taste and demand to make a purchase decision, meaning they keep coming back for more
Less Discounting: As you don't have to rely on heavy discounts to get rid of unsold inventory
Less Missed Sales Opportunities: As there are very few out of stock situations and best-selling products that your competitors have but you haven't stocked
Smart Inventory Investment: As your money is tied to only those stocks that will generate revenue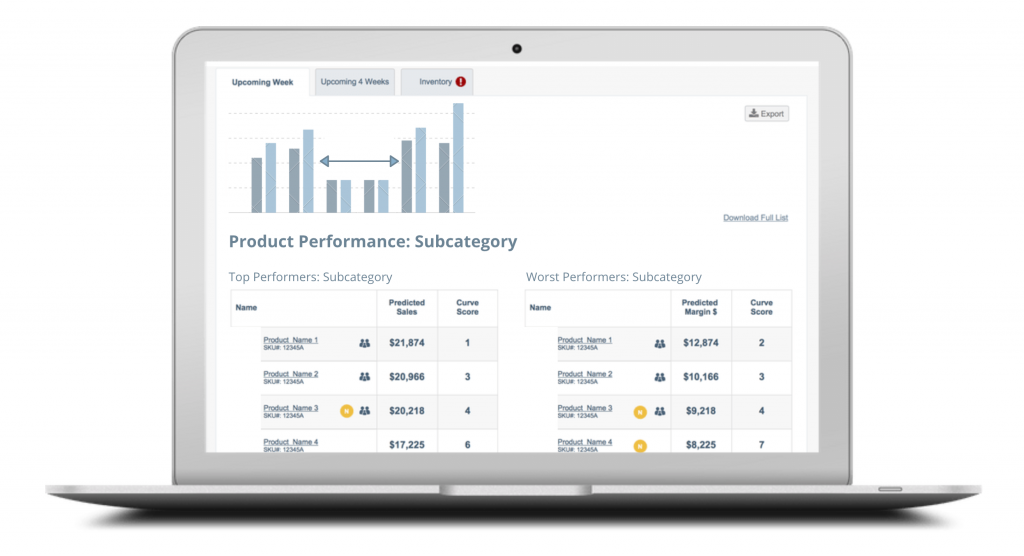 Advanced vs Traditional Merchandise Reporting
In this day and age, almost all fashion retailers use some form of merchandise reporting to inform their buying decisions. However, all merchandise reports are not created equal.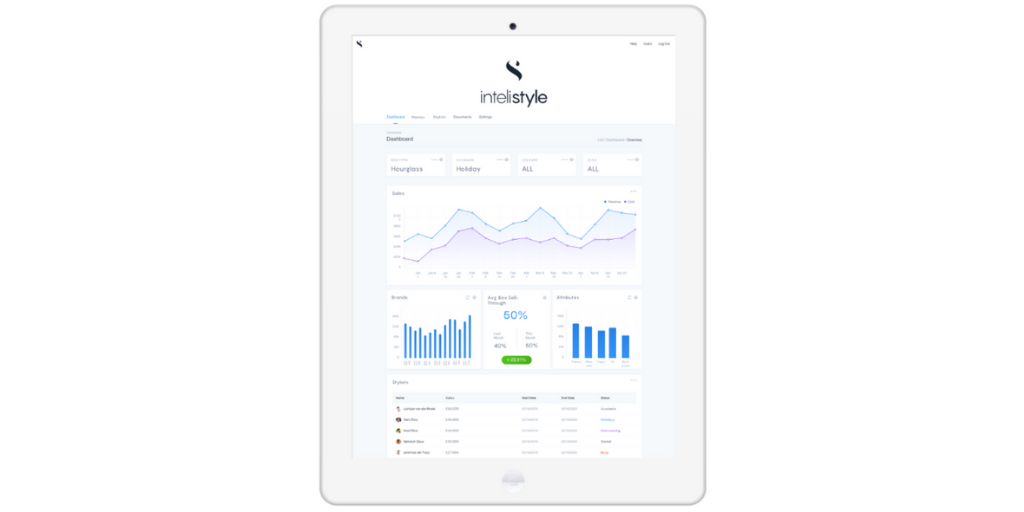 Traditional merchandising reports look at individual products by top categories, subcategories and product families. While this is no doubt a better starting off point than fully manual, instinct-driven buying and merchandise planning, it isn't nearly enough to plan profitable product ranges in an omnichannel world.
Why You Need To Analyse Detailed Product Attributes
Analysing your individual products by detailed, fashion-specific attributes and identifying the clusters of best and worst performers in those attribute groups allows your buying teams to not only know what kind of dresses are in demand but also exactly which attributes a dress needs to have to become a best-seller: from it's sleeve type to neckline, its fabric to its pattern, its hemline to its waistline and more.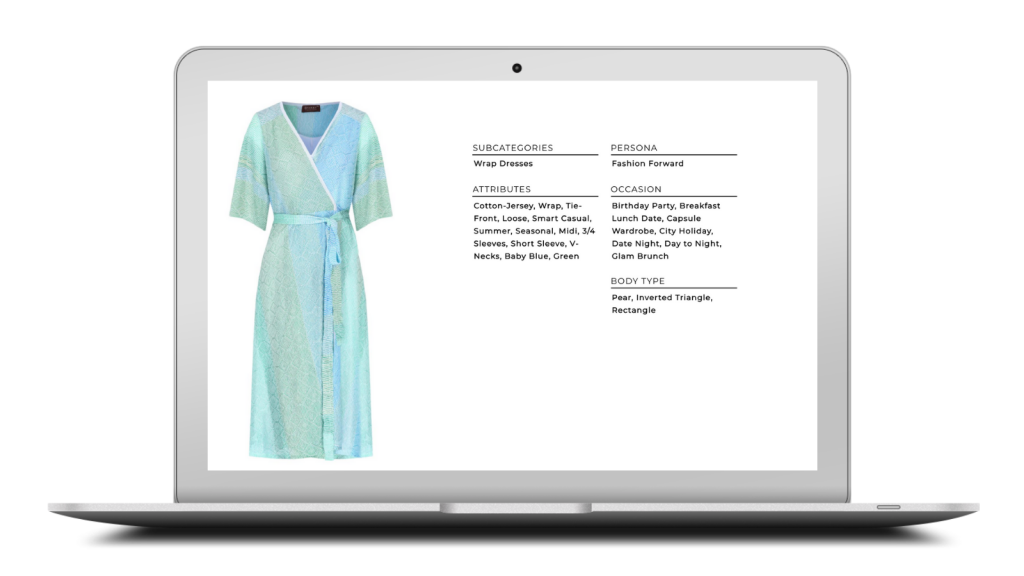 Identifying attribute patterns across your stock efficiently and in real-time is only feasible by automating the process of tagging your products with trackable categories, subcategories and attributes the moment they land on your inventory.
How A.I. Can Support Your Merchandise Planning
The power of A.I. and Visual Recognition allows fashion retailers to tag their entire stock with detailed fashion attributes and track the performance of each attribute on a wide range of KPIs that are tailored to the individual needs of their business.
The performance of your subcategories and attributes are then analysed in Advanced Buying and Merchandising Reports that compare these values for your past and current stock, against the KPIs you want to track.
Compare Forecast Against Performance
Buyers can also look at the attributes that they forecast to trend in the coming season – such as puff sleeves or even values as specific as pastel lilac – and see how corresponding attributes have performed in the past and are currently performing at present.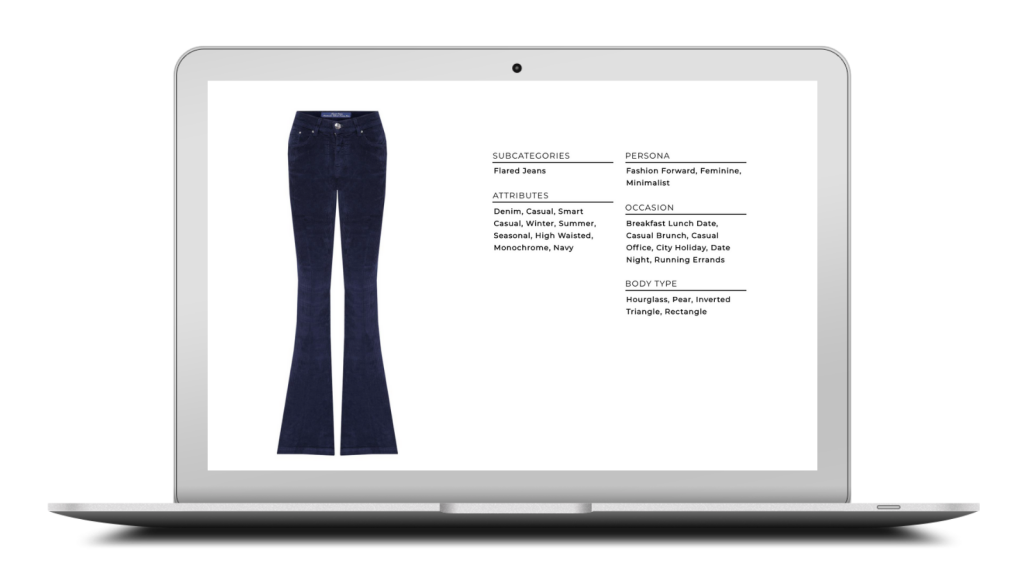 This intelligence allows them to accurately anticipate not only future trends but also future demand, so they buy the right products in the right quantities.
Analyse Your Stock Performance By Channels
Advanced Reports will also show you which attributes perform best at which channel: for instance, floral prints might be flying off the shelves in your brick and mortar stores but not on your e-commerce store.
Or combat boots might be the best-selling product in one specific region but perform very poorly in a different one.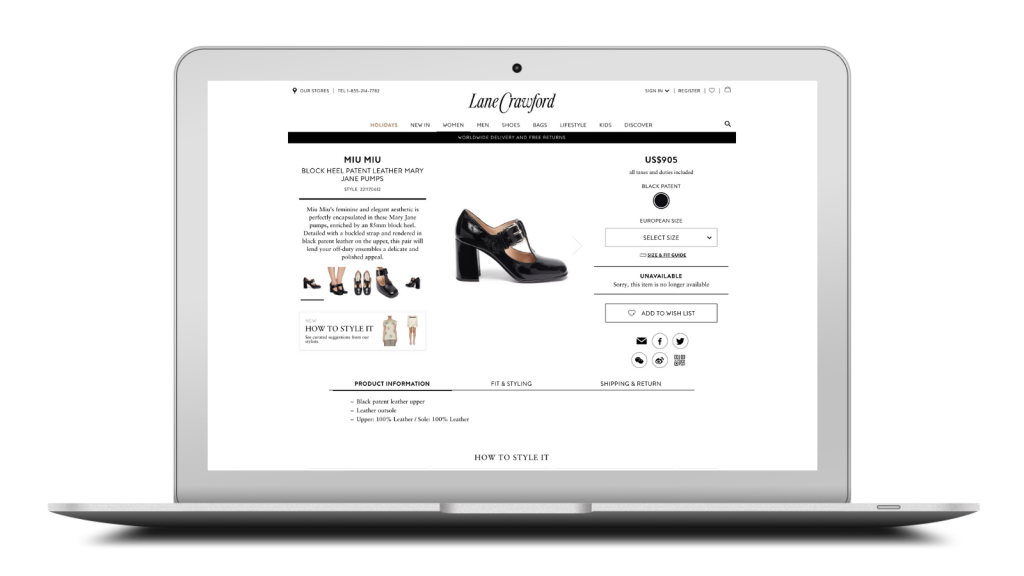 Identifying demand by channel and location means that you allocate the right stock to the right place where demand is highest.
What the best part yet is that tracking all of this in real-time means wrong pre-season forecasts don't have to result in seasonal loss: You can reallocate your stock at the first sign of a red flag and maximise full-price sales up to the end of a product's lifecycle.
Plan Smart, Profit Big
Incorporate Intelistyle's Advanced Buying and Merchandise Reports into your stock planning and management process today and start enjoying a revenue uplift from your first product drop.
Get in touch to find out how we can customise our advanced reports to the unique needs and KPIs of your fashion and luxury retail business.