E-Commerce Product Recommendations: The Ultimate Guide
If you're looking for an achievable way to keep customers happy while also growing revenue, implementing e-commerce product recommendations into your store is a must.
Far from a new concept, e-commerce product recommendations, also known as ecommerce recommendations, have been around ever since the first brick-and-mortar store opened its door. However, while some of the biggest e-commerce stores have been recommending products for years, too many retailers with online storefronts are yet to make use of item recommendations. As a result, countless retailers are neglecting an ingenious technique that has a host of benefits, from improving user engagement to decreasing shopping cart abandonment to increasing average order value.

What Are Ecommerce Recommendations?

Ecommerce recommendations are exactly what they sound like: products that are recommended to a brand's customers based on what the brand thinks they may like and want to purchase.
In a physical store, recommendations generally come courtesy of knowledgeable shopping assistants. For example, a store clerk may tell you what's been selling really well or recommend an item based on the product you're holding in your hands, but that doesn't quite meet your requirements. In an e-commerce store, however, recommendations are based on algorithmic decisions and data.
Online, product suggestions can be generic or personalised and can be delivered across a variety of platforms and channels, including on-site, via email, or even social media apps.
Generic recommendations are based on things like crowdsourced recommendations and social proof and tend to include trending products, new arrivals, and daily deals, among other things.

On the other hand, personalised recommendations are unique to every visitor. They can be based on things like customer attributes, situational context, and browsing history.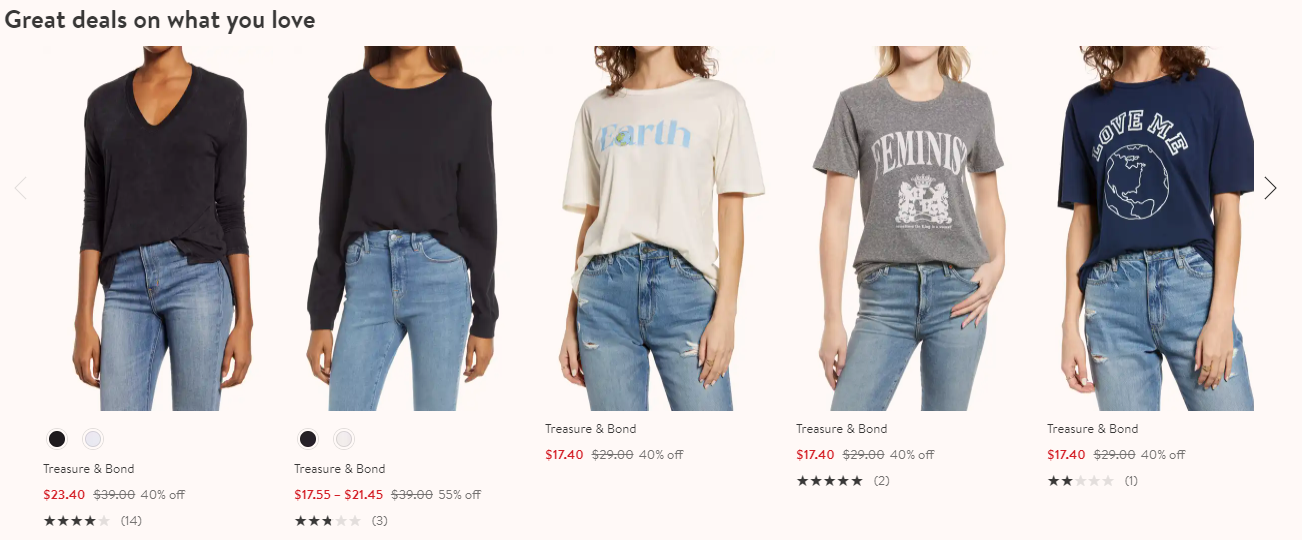 For example, if a visitor to a fashion e-commerce store looks at graphic tees, the next time this visitor visits the same online store, they may be able to see recommendations for graphic tees they haven't seen yet. Similarly, if a customer buys a graphic tee, the store may send them a personalised email with outfit suggestions. Not only does this inspire customers and make them feel special, but it also provides an opportunity for brands to cross-sell and, in turn, increase their bottom line.
4 Benefits of E-commerce Product Recommendations
There are many benefits to recommending customers specific products. Here are just some of them:
1. Better user experience

If you make it hard for customers to find what they're looking for, they will be less likely to buy from you. In an Accenture study, almost half of respondents admitted to leaving an e-commerce store because it was poorly curated.
Customers that leave your site unhappy probably won't want to return to your e-commerce store in the future either, and if they have a really bad experience, they may even decide to boycott your physical store (if you have one) next time they're near one, as well. That makes sense — why would they waste their time if they know from experience that your shop doesn't sell anything they like?
The good news is that the opposite is also true. By making it easier and faster for shoppers to find products they love, brands can improve their customers' experience and foster loyalty. Tellingly, more than one in two customers are more likely to return to a site that recommends products.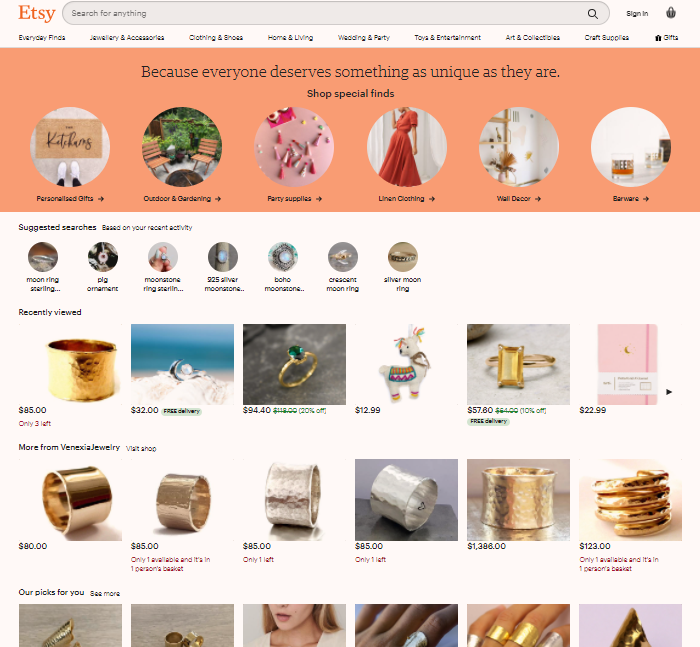 2. Higher customer engagement
Netflix, which in 2016 placed a value of $1 billion a year on its personalised recommendation engine, rapidly learned that users have a very short attention span and that it is important to draw them in with relevant recommendations within 90 seconds or less.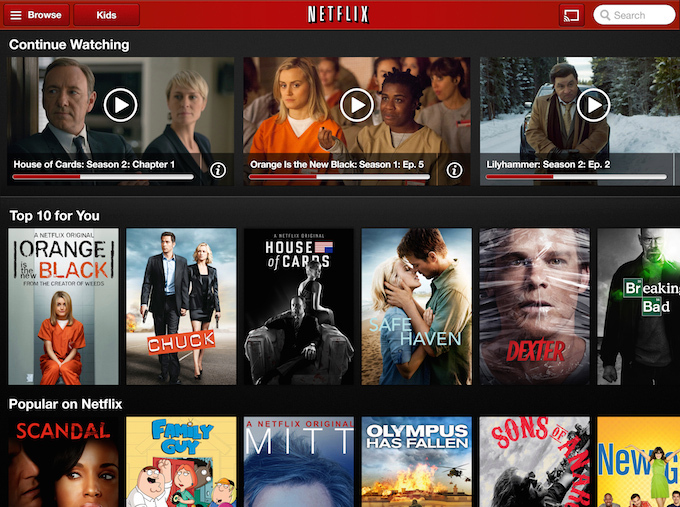 "Consumer research suggests that a typical Netflix member loses interest after perhaps 60 to 90 seconds of choosing, having reviewed 10 to 20 titles (perhaps 3 in detail) on one or two screens," the company wrote. "The user either finds something of interest or the risk of the user abandoning our service increases substantially."
The same holds true for e-commerce sites. When brands show visitors relevant products, they are more likely to engage them, which increases time on site and leads to a lower bounce rate. One report found that customers who are shown item recommendations not only stay on an e-commerce site longer but are also more likely to return for a follow-up session and compare prices less.
Personalised e-commerce product recommendations are especially powerful. According to the Accenture report mentioned above, more than 9 in 10 customers prefer to shop with brands that recognise them when they return and offer relevant suggestions — which brings us to our next point.
3. Increased revenue
In 2013, more than a third of Amazon's revenue came from its recommendation engine, according to a report by McKinsey & Company. Today, this number is likely much higher.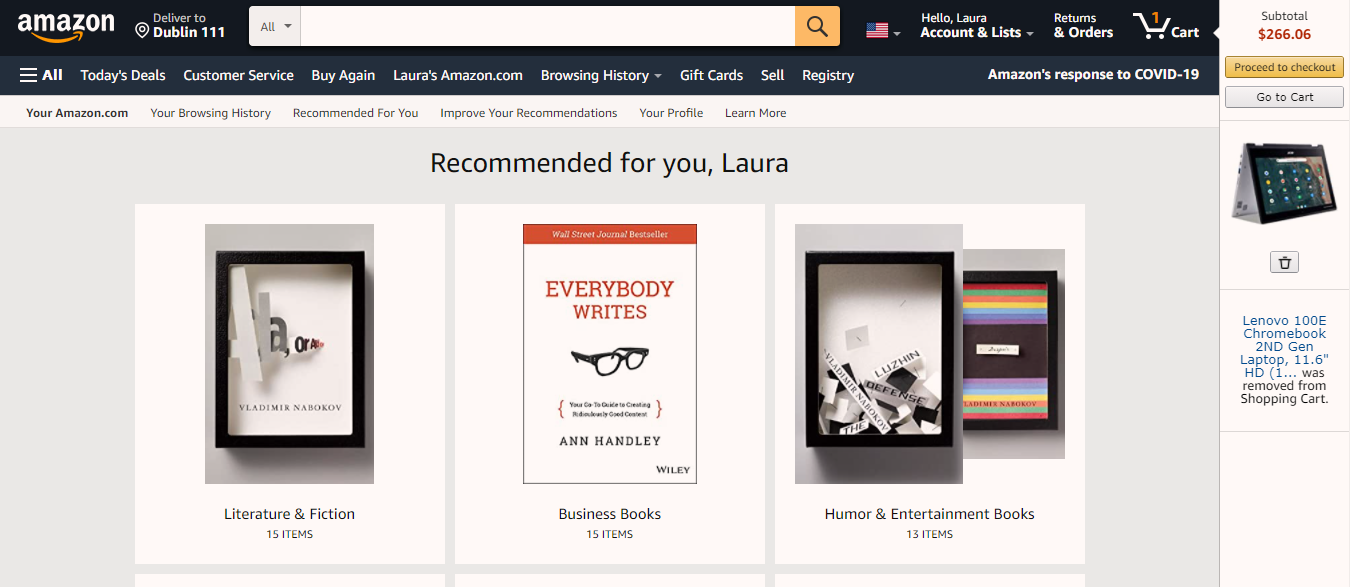 Whether it's through showing customers daily deals, items that best match their keyword searches, or products that are frequently bought together, Amazon is a pro when it comes to increasing order value through up-selling and cross-selling, decreasing shopping cart abandonment, and, ultimately, using recommendations to grow overall revenue. Increasingly, other brands are following suit.
The numbers speak for themselves: new customers who click on recommended products are 70% more likely to make a purchase within that session, whereas returning customers who click on recommended products are 55% more likely to buy the product shown.
4. Easier inventory management
Ecommerce product recommendations can also make your employees' jobs easier.
For inventory management teams, recommendations can help with inventory forecasts and setting product prices. If you offer customers items they desire, you are much less likely to end up stuck with products that no one likes.
On the off chance that you do end up with old, unwanted stock, you can use product suggestions to point customers towards these items, as well.
Ecommerce Product Recommendations Placement
Now that you know all about item recommendations, you may be wondering: where should I place them? We did a whole blog on this with 68 examples, but for a quick version, here are eight critical areas where your brand should use product suggestions:
Homepage
Incorporating recommendations on their homepage can help brands use what is often the first point of contact for customers to its full potential.
Popular products, trending brands or categories, new arrivals, and daily deals are commonly used to entice new customers on whom online retailers may not yet have any data on.
Conversely, for customers returning to your site, incorporating more personalized recommendations, such as items picked exclusively for them or suggested searches based on their previous browsing history, can work wonders in encouraging them to make a purchase.
Check out how Etsy does this: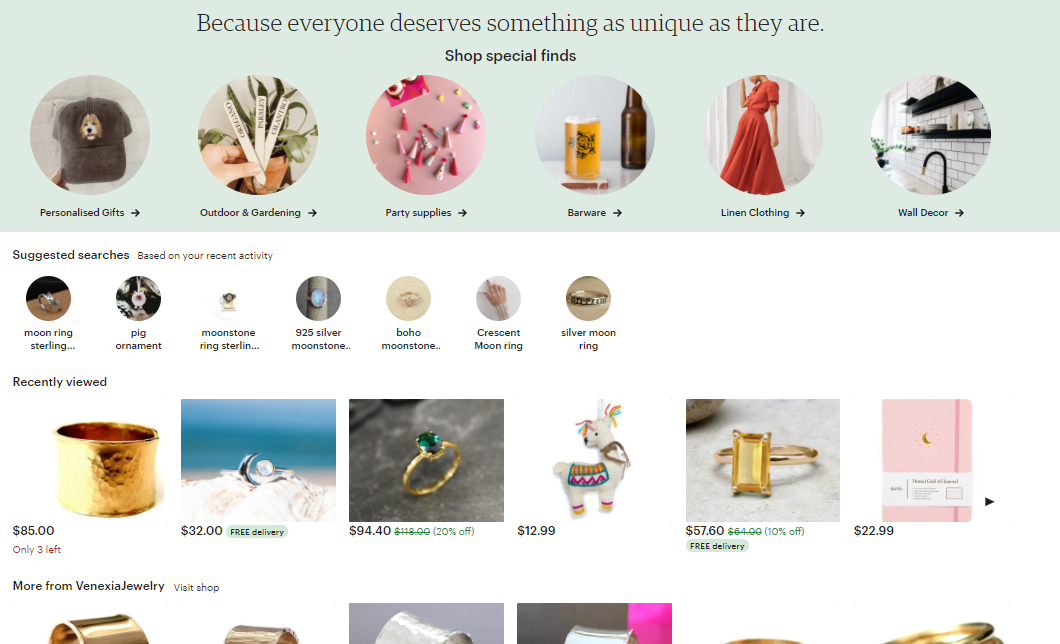 Search page

To make it easier for shoppers to find the items they're looking for, ecommerce stores can recommend products that best match their search query. For example, when customers look for something specific on Amazon, the tech giant shows items they most likely want to see as well as top-rated products for that particular keyword.
For items that may fall into various different categories, it's a good idea to curate them by specific collections, as Wayfair does with pillows:

Brands that want to stand out should incorporate visual search to help customers find precisely what they're searching for quickly and easily.
Category page
Customers may not always know exactly what it is they're looking for, but the product category page should try to anticipate their wants and desires — and e-commerce product recommendations can make that possible.
Whether it's top-rated or popular products, product suggestions can help ensure shoppers don't have to scroll for what may seem like forever to come across products that interest them or are the best:
To create a sense of urgency, brands can also highlight products that are low in stock on the category page, prompting users to click on the item that catches their attention.

Product page

To keep customers who have already landed on the product page browsing even after they realize that the item is not suitable for them, incorporate recommendations that show visually similar products or items that are frequently bought together:
In fashion, recommending items to complete the look can go a long way in helping brands cross-sell their customers.

Checkout/cart page

The checkout and cart pages offer an excellent opportunity for up-selling and cross-selling. Try recommending complementary products, popular items, or even products that the customer has brought previously — this works especially well for grocery stores and or sites selling items that a customer might buy on a regular basis.
For example, here's what customers see when they go to check out on IKEA:
404 page

Every marketer's biggest nightmare, the 404 page doesn't have to mean the end of your customer's journey. If the 404 page displays recommendations — whether they're popular products, previously viewed items, or products similar to the one that returns a 404 page — it can actually create opportunities and inspire your customers instead of disappointing them.
Pop-ups

Overused and annoying pop-ups are out; relevant pop-ups are in. When used appropriately, pop-ups can turn hesitant customers into loyal brand advocates. Try using pop-ups with heavily discounted items when a visitor is about to leave your ecommerce site or show them personalized recommendations when they're inactive on the page for a while: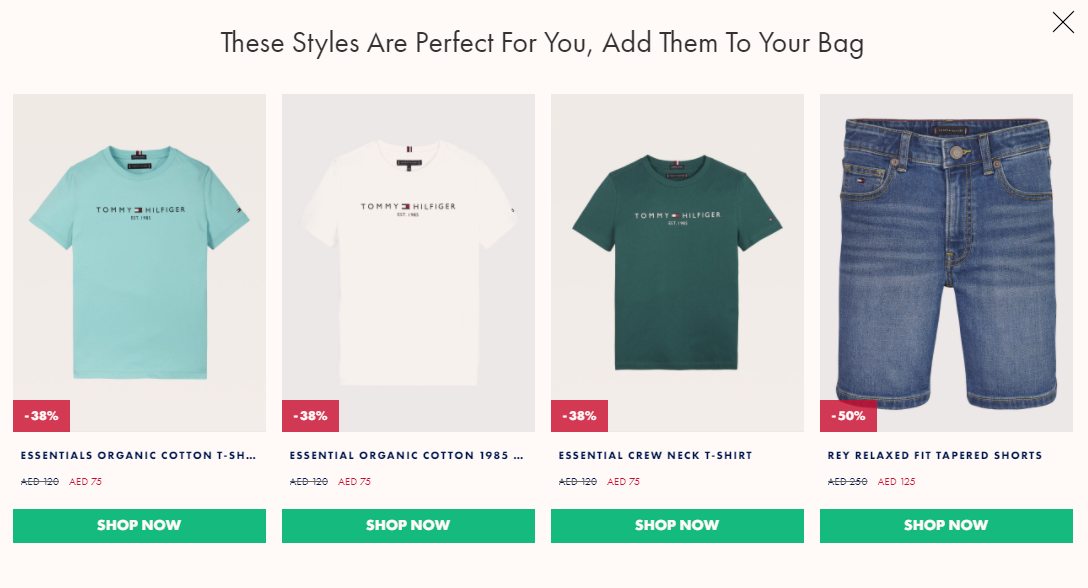 Retargeting campaigns

To recapture uncertain visitors and keep customers coming back for more, brands should utilize product recommendations in their retargeting campaigns as well.
Recommending products in email newsletters works really well, but brands should also make use of social media platforms where their customers spend the majority of their time, like Whatsapp. In retargeting campaigns, brands should highlight new arrivals and sales as well as popular products.
To go even further, ecommerce retailers can also recommend shoppers products explicitly chosen for them based on their browsing and purchasing history or, in fashion, give them ideas on how to wear a piece of clothing.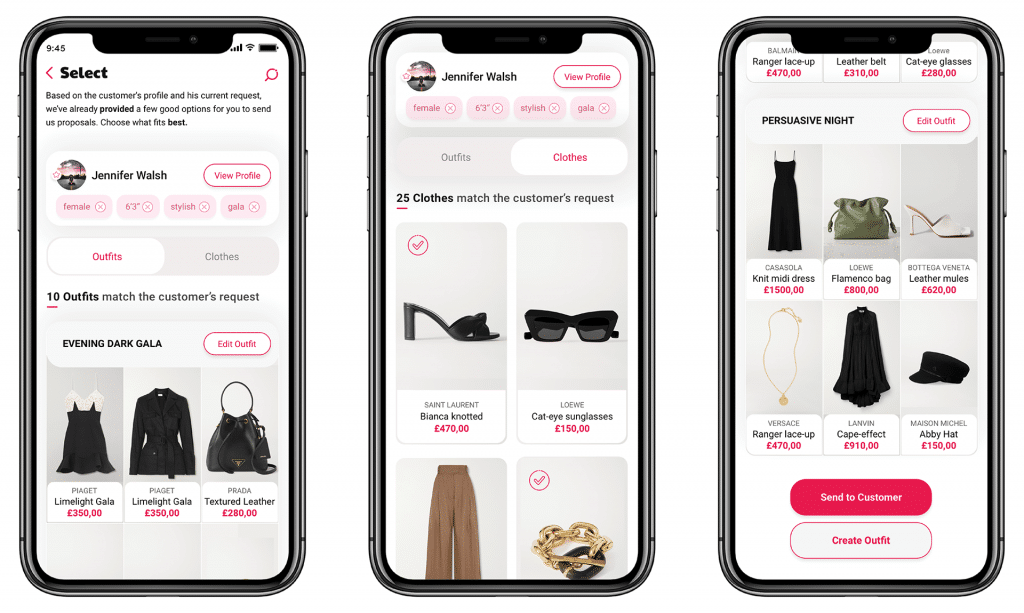 Next steps

There's no doubt about it: product recommendations are among the most powerful tools in any brand's arsenal.
However, the science of recommendations tells us that getting suggestions right is vital. According to research, irrelevant recommendations have about the same impact as no ecommerce recommendations at all.
To make the most out of item recommendations, your brand needs to collaborate with a partner that not only understands the power of recommendations but also has the capacity to personalise them for optimum effect.
Ready to get started with your product suggestions? Get in touch with us today. Still wondering if recommending products is the way to go and how to integrate recommendations into your store? Take a look at part two of this blog post series — 68 Examples of Ecommerce Recommendations Your Ecommerce Store Can't Ignore.