Retail Innovation: How Artificial Intelligence and Virtual Reality are Changing the Shopping Experience
Innovation has become crucial for success in the constantly changing retail landscape. The two main factors for these changes are the shift in consumer expectations and advancements in retail technology.
Retailers are exploring novel avenues like using artificial intelligence (AI) to enhance customer experience and implementing virtual reality (VR) in-store designs. The statistics suggest that 88% of consumers are willing to pay extra for convenience, and nearly half are likely to switch to competitors due to unsatisfactory personalisation. So, retailers must strive to create exceptional and valuable customer experiences.
In this article, we will delve into how these technologies are revolutionising the retail industry and the implications it holds for the future of retail.
Retail and Innovation: Current Status
There are health and safety concerns associated with outdoor shopping. But these are not the primary reasons why people shop online. "What motivates them?" you may ask. Well, people have embraced it because of its convenience and simplicity. 
The trend of online shopping is snowballing. More than a quarter of the world's population now prefers to shop online. Ecommerce is estimated to account for 22% of all retail sales globally by 2023. In the U.S. alone, sales from mobile devices are projected to reach $418.9 billion by 2024.
Retail innovation seems to be one of the most effective ways to capture this growing customer base. You may think that companies with deep pockets have an unfair advantage in this race because they can invest in expensive and sophisticated technologies. While it's somewhat true, small and mid-scale retailers are not out of options. They just have to find ways to connect with their customers and offer personalised shopping experiences. 
Staying up-to-date with changing consumer preferences is essential to survival in this industry. By leveraging technology to create unique and thrilling shopping experiences, retailers can drive customer loyalty and growth.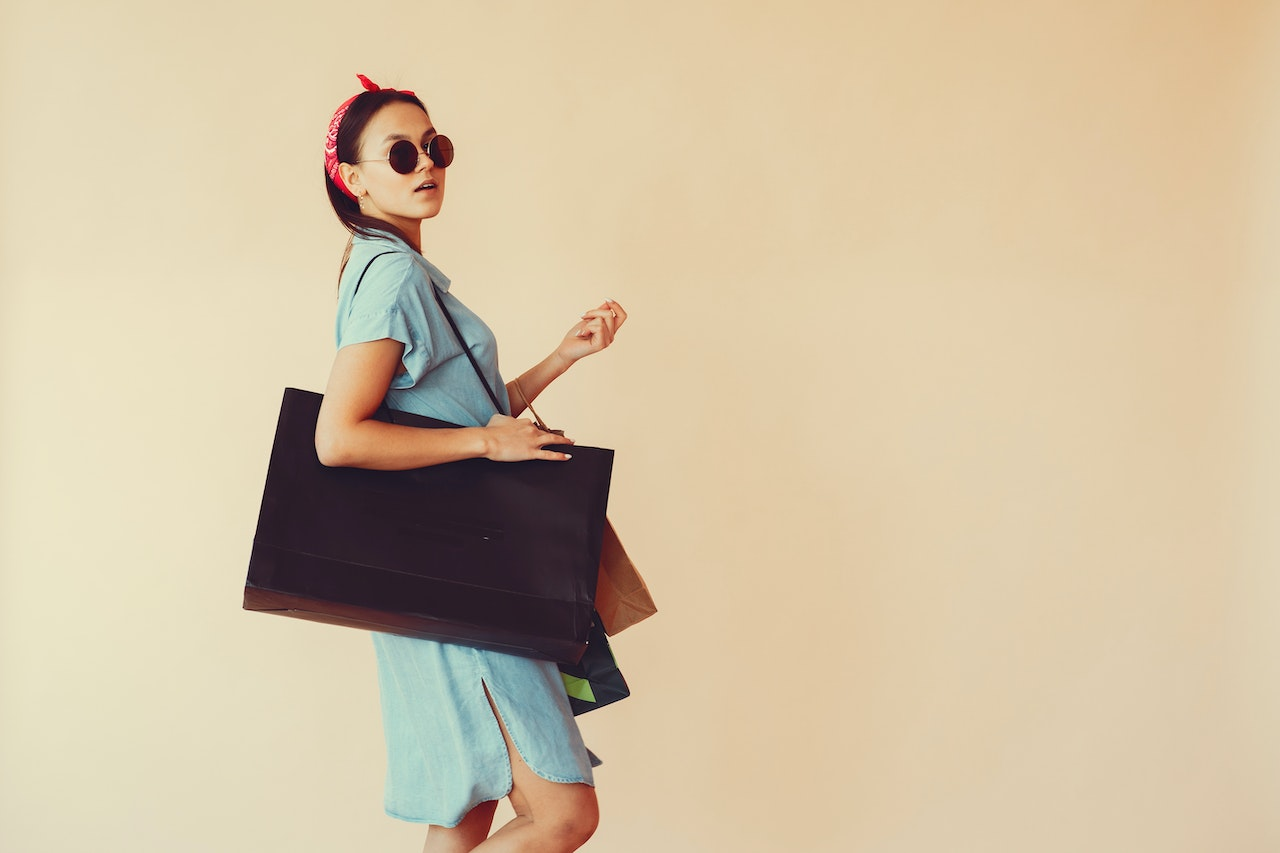 How AI and VR Are Changing the Shopping Experience
As technology progresses and more people engage in ecommerce, the need for improved shopping experiences has grown exponentially. Here's how AI and VR are changing the shopping experience.
Increased Efficiency
AI is making it easier for shoppers to find what they need quickly and easily. From product recommendations to listing descriptions, AI can help shoppers make an informed decision in a fraction of the time it would take without the technology. 
It can also reduce the time spent searching for items, allowing shoppers to go directly to the desired product.
Automation of the Shopping Process
From product selection to payment, AI can help speed up the process, freeing shoppers to spend their time on more critical tasks. AI can even handle customer service tasks like answering queries and giving recommendations.
No Language Barrier
AI is allowing shoppers to shop in any language they wish. AI can translate product descriptions and even provide advice in multiple languages. These features make it easier for shoppers from all over the world to access the products they need.
Virtual Showrooms
VR can also create virtual showrooms, allowing customers to browse thousands of products simultaneously, thus eliminating the need to physically visit the store. 
Virtual showrooms can also be tailored to customers' preferences, ensuring they only see the products most relevant to their search.
 Mobile Ordering
Mobile ordering is another way AI is changing the shopping experience. It can streamline the ordering experience based on the user's purchase history, shopping behaviours and other parameters.  
Starbucks is already at the forefront of this technology with the "My Starbucks Barista" app. The digital barista can take customised orders and help with payment processing. Minimising human workers' involvement saves resources and makes the ordering process highly convenient for users
Search Algorithms
AI-based search algorithms can be used to provide more accurate search results. The algorithms can detect customer preferences and shopping habits to suggest products more likely to meet their needs.
10 Effective AI and VR-Based Retail Innovation Trends
Technological advances and consumer demand have been the primary driving forces behind several changes in the retail landscape in recent years. To succeed, retailers must stay updated with the latest retail trends, which range from new technologies to shifting consumer behaviours.
So, keep an eye out for the following 10 innovative retail trends that are making waves in the industry:
Retailtainment and Gamification
The COVID-19 pandemic accelerated the shift towards online shopping, making it more critical for retailers and brands to provide engaging VR experiences to retain customers. It led to "retailtainment," where brands leverage games, pop-up shops, live streams, and TV shows to drive customer engagement.
One example of this AI-driven retailtainment technology is Westfield London's The Trending Store. The pop-up shop showcases how technology is transforming brick-and-mortar stores to match the advantages of ecommerce. It brings AI and social media-inspired trends to life within a physical retail space.
The Trending Store harnesses AI and machine learning to analyse the latest fashion styles emerging on social media platforms. By parsing over 3 billion data points, the AI predicts the next big fashion trends before they break. As a result, customers can see what's hot on social media translated into a dynamic, curated retail experience. 
Another example of this trend is the luxury fashion video game Drest, created by Lucy Yeoman. Drest offers daily challenges that allow fashion-conscious shoppers to style looks with luxury products.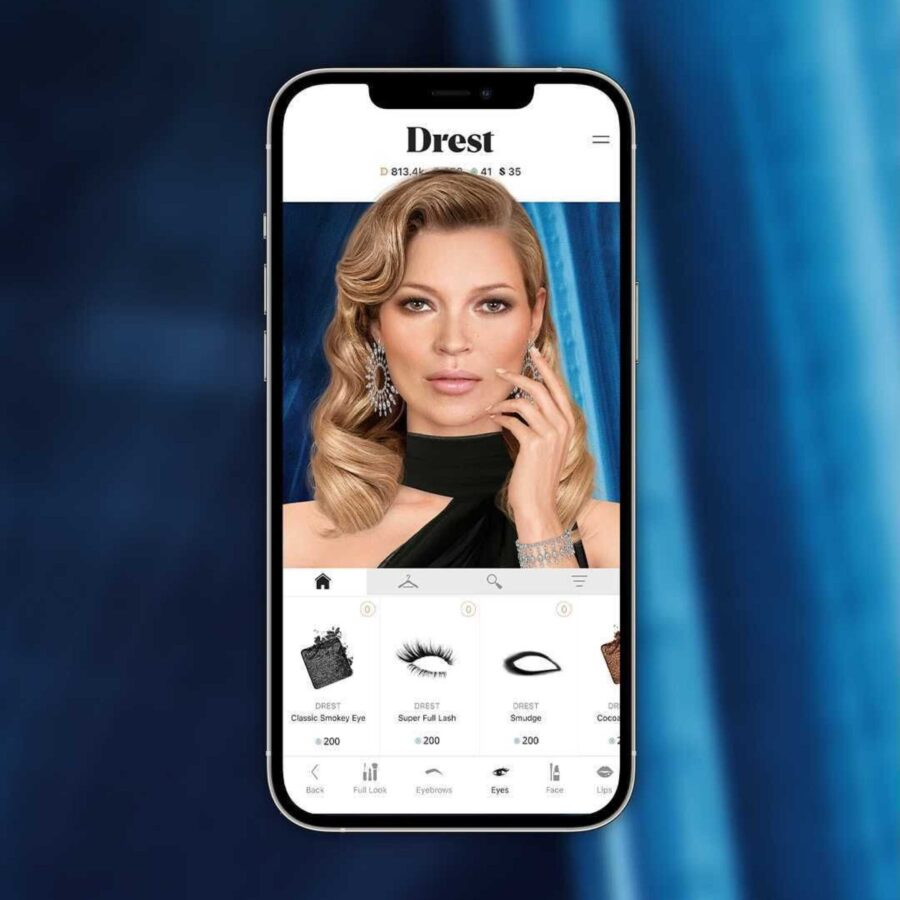 The game's unique feature is that the looks and developments are both shareable and shoppable. Players can add these looks to their collections or wishlists and purchase them from Farfetch.
With retailtainment, customers can have fun while shopping, leading to increased engagement, brand loyalty, and higher sales.
AI-based Retail Order Fulfilment
Industry players constantly explore innovative retail fulfilment techniques to enhance their market reach.
Urbx Logistics, a US-based startup, has developed an AI storage and retrieval system called Curbside. This system is designed specifically for ecommerce and grocery fulfilment. It utilises autonomous mobile robots (AMRs) called Grid and TowerBots to enable micro-fulfilment within existing stores.
The Curbside system is customisable to suit the unique requirements of each store. It's compatible with totes, racking systems, and software to manage and pick stations. 
This approach significantly reduces order fulfilment and processing times by automating the packing and picking process. As a result, multi-store and local-store retail chains can deliver their products to customers quickly and efficiently.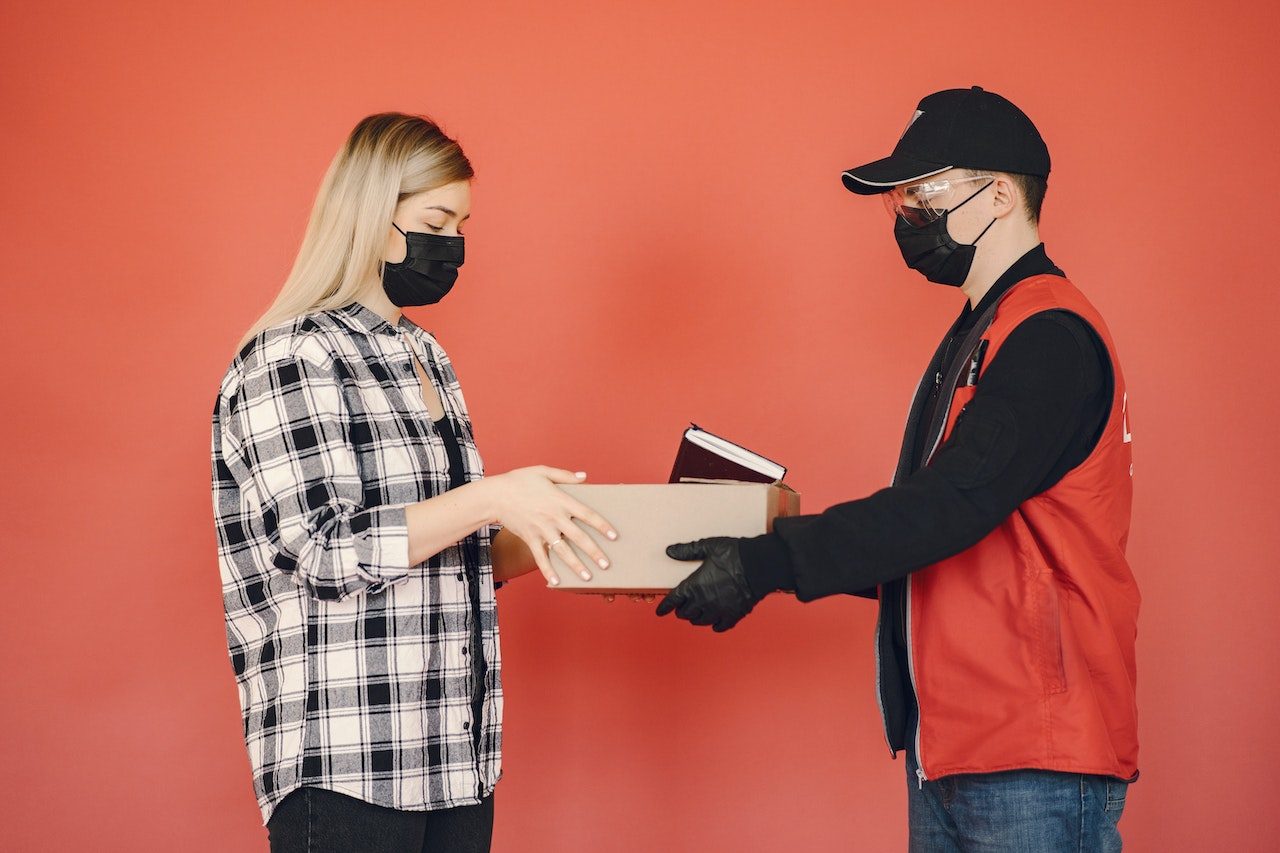 Omnichannel Marketing with AI Technologies
As the retail industry evolves, so do marketing strategies. Omnichannel marketing has become increasingly important as retailers strive to create a seamless customer experience. 
Machine learning and natural language processing (NLP) can personalise experiences at scale and improve key functions across the customer journey.
AI helps marketers unify fragmented data into a single customer profile, see customers as individuals instead of demographics, and optimise the end-to-end experience accordingly. Customers receive consistent, tailored recommendations relevant to their needs during each touchpoint.
Retailers can do the personalisation through recommendation algorithms, customised content generation, and automated targeted messaging.
Virtual Storefronts
VR is emerging in retail to provide immersive simulated shopping experiences. The technology lets customers explore realistic digital store environments, try on products before purchasing, and engage in new social shopping experiences.
Some retailers are recreating their physical store spaces in VR to give customers a glimpse into the ambience and style. For example, Ralph Lauren offers VR showcases of their iconic stores in major cities. Shoppers can virtually walk the floors and view collections, mimicking a physical shopping experience.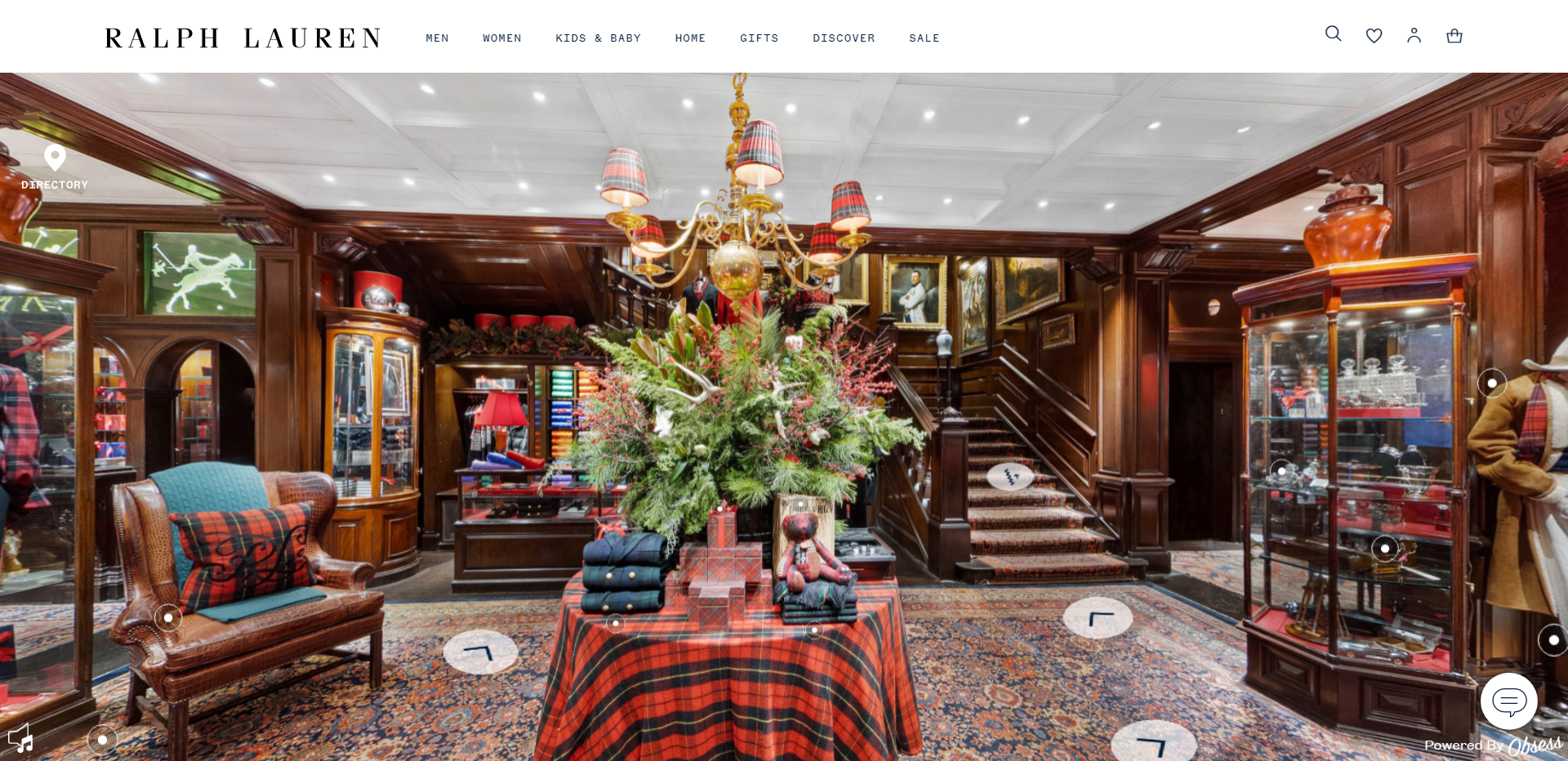 Customers can see how clothing, shoes, accessories, and other products look on an avatar or virtual model in these digital ecommerce storefronts. They get a 360-degree view of products from any angle and can zoom in on details like fabric textures, gemstone carats, or leather grades. 
VR also enhances the product experience through virtual fitting rooms and mirrors. It can reduce the number of returns due to sizing inconsistencies since shoppers can try on the items without touching them.
Smart Checkout
AI technologies, such as cashier-less checkouts and contactless payments, enhance retail settings' convenience and customer wait times. Startups leverage cutting-edge tools, such as sensors, NFC, blockchain, and biometric authentication, to automate the checkout process. 
As a result, mobile checkout has become an essential feature, with smartphones serving as the primary digital interface for most customers. Leav, a Canadian startup, has created a contactless self-checkout platform for retail stores that operates through smartphones.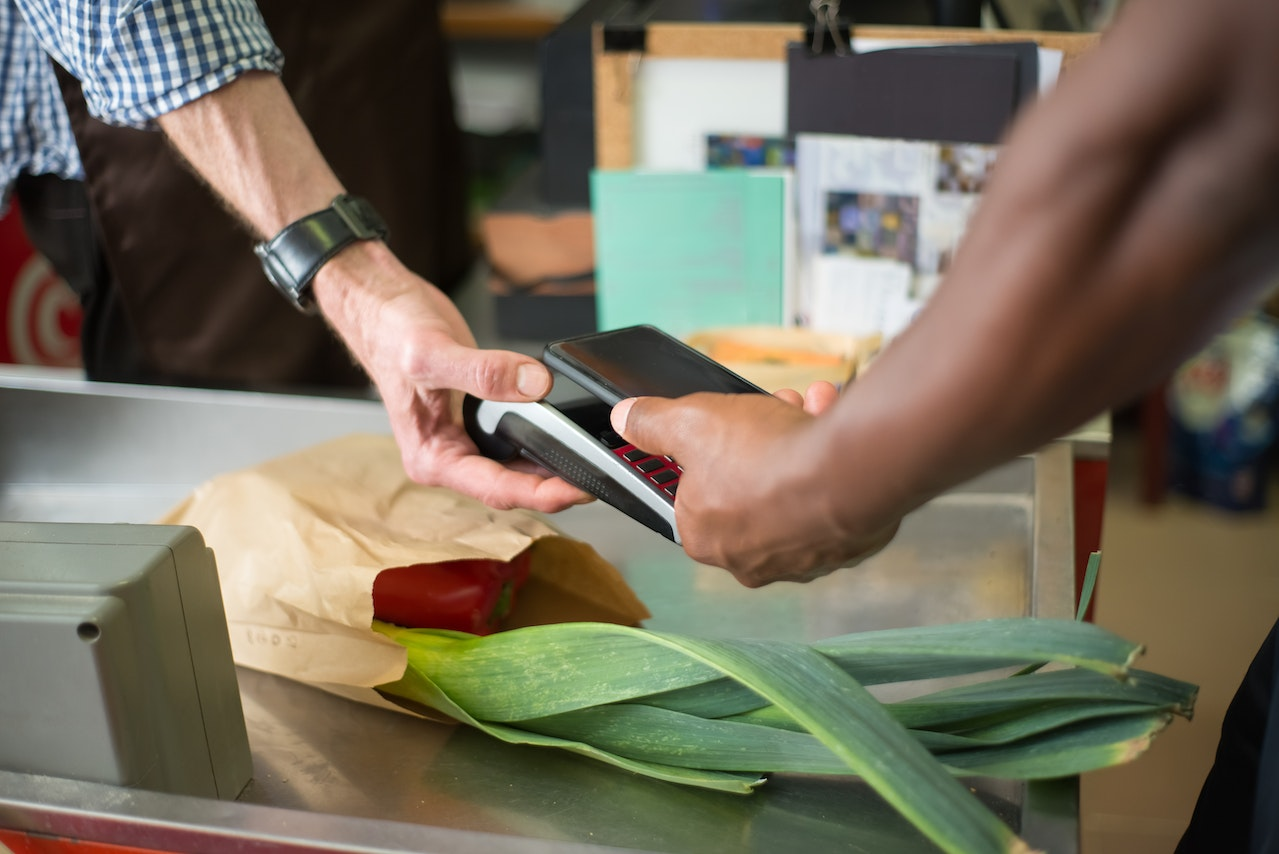 With this platform, stores can easily integrate the technology into their existing setup without requiring significant infrastructural modification. Shoppers can use their smartphones to scan products' QR codes, redirecting them to the retail store portal on Leav's platform. 
The digital shopping cart platform permits customers to scan and pay for individual items while incorporating anti-theft measures, monitoring inventory turnover, and offering real-time analytics for the retailer.
Virtual Try-on
Virtual try-on solutions use VR technology to allow customers to virtually try on clothes, footwear, and accessories without entering a physical store. It can help shoppers make more informed decisions and reduce time spent in the fitting room.
Intelistyle's Virtual Try-On app uses this technology to bring virtual clothing and accessories to life on real models. It allows ecommerce businesses to provide an immersive product experience beyond flat images or mannequins. Customers can visualise how entire outfits come together on models via their mobile devices.
L'Oreal also has effectively leveraged this VR technology to gain a competitive advantage, utilising AI to provide tailored makeup and skincare solutions for consumers. You can use a live try-on or upload a selfie to find out how you would look with that makeup or hair colour product. The service also allows for easy purchasing of these recommended products, thereby streamlining the buying process for customers.
L'Oreal's retail innovation sets them apart from competitors, ensuring customers receive precisely what they require. The approach provides a convenient solution for everyone seeking personalised makeup and skincare options.
Nearly 48% of consumers abandon businesses that fail to provide personalised experiences. So, the significance of tailored products and services is enormous.
Better Shopping with AI Chatbots
Remember we mentioned the "My Starbucks Barista" app for seamless ordering from mobile. It works like a chatbot with limited functions, including order and payment processing.
However, AI chatbots can perform a whole lot of other functions. They are transforming the online shopping journey by providing personalised engagement and support.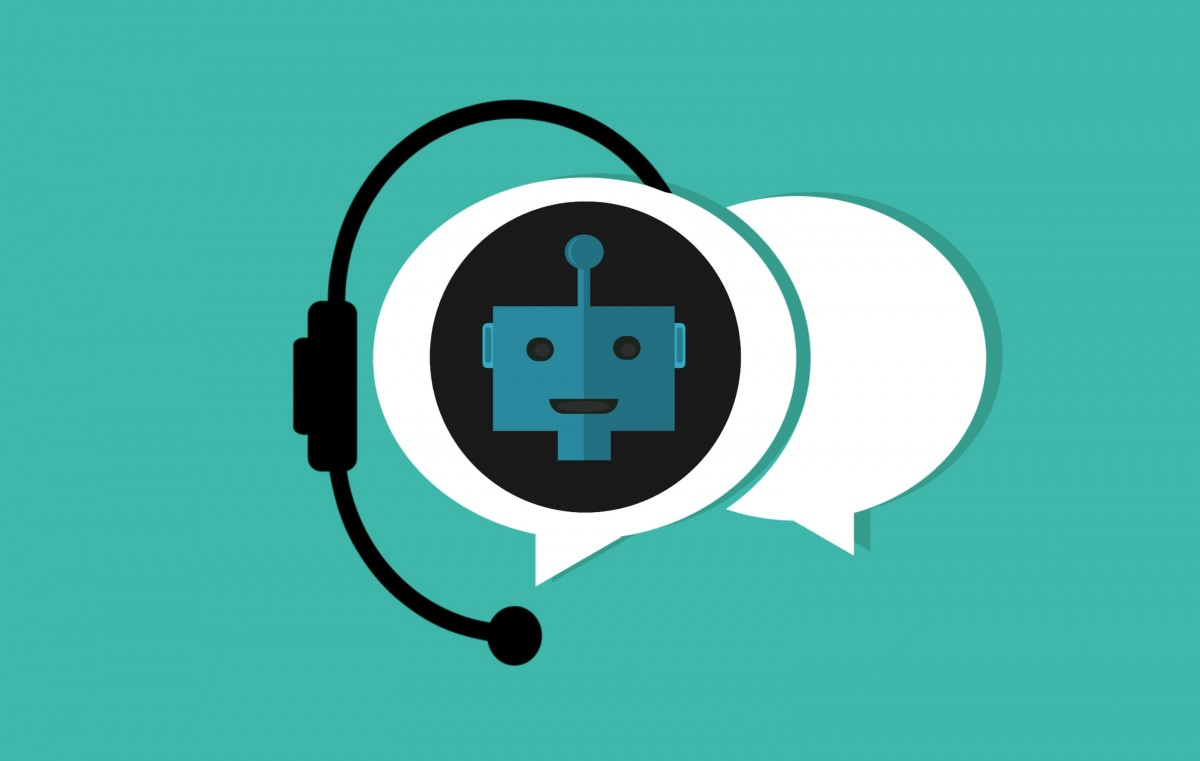 Chatbots utilise machine learning to analyse customer data, conversations, and behaviours over time. They gain a deep understanding of customers' preferences, styles, sizes, and past purchases. As a result, they can recommend new products customers will love based on what they've bought before. 
Chatbots also provide seamless support when questions or issues arise by learning a customer's shopping habits and preferences. They have access to a customer's full history with a brand, so they can quickly resolve any problems or disputes. They handle simple requests, returns, payments, cancellations, and more via messaging instead of phone calls. They offer 24/7 assistance and instant responses to minimise frustration.
Retailers use chatbots to take over repetitive, routine support tasks so human agents can focus on more complex issues.
AI Voice Assistants for Shopping
A voice shopping assistant is the best alternative if you are too lazy to type texts into a chatbot. We're already familiar with Amazon's Alexa, which can find users' desired products based on various parameters. 
A voice assistant saves customers from aimless browsing through countless items. It remembers the products customers have enjoyed and suggests new options based on their preferences and shopping habits. Just uttering the commands will bring results based on the customer profile. 
These assistants provide a highly customised shopping journey using data and natural language processing. They can recommend jacket sizes that will likely fit well, suggest styles perfect for an upcoming event, or inform customers of new product releases that match their tastes.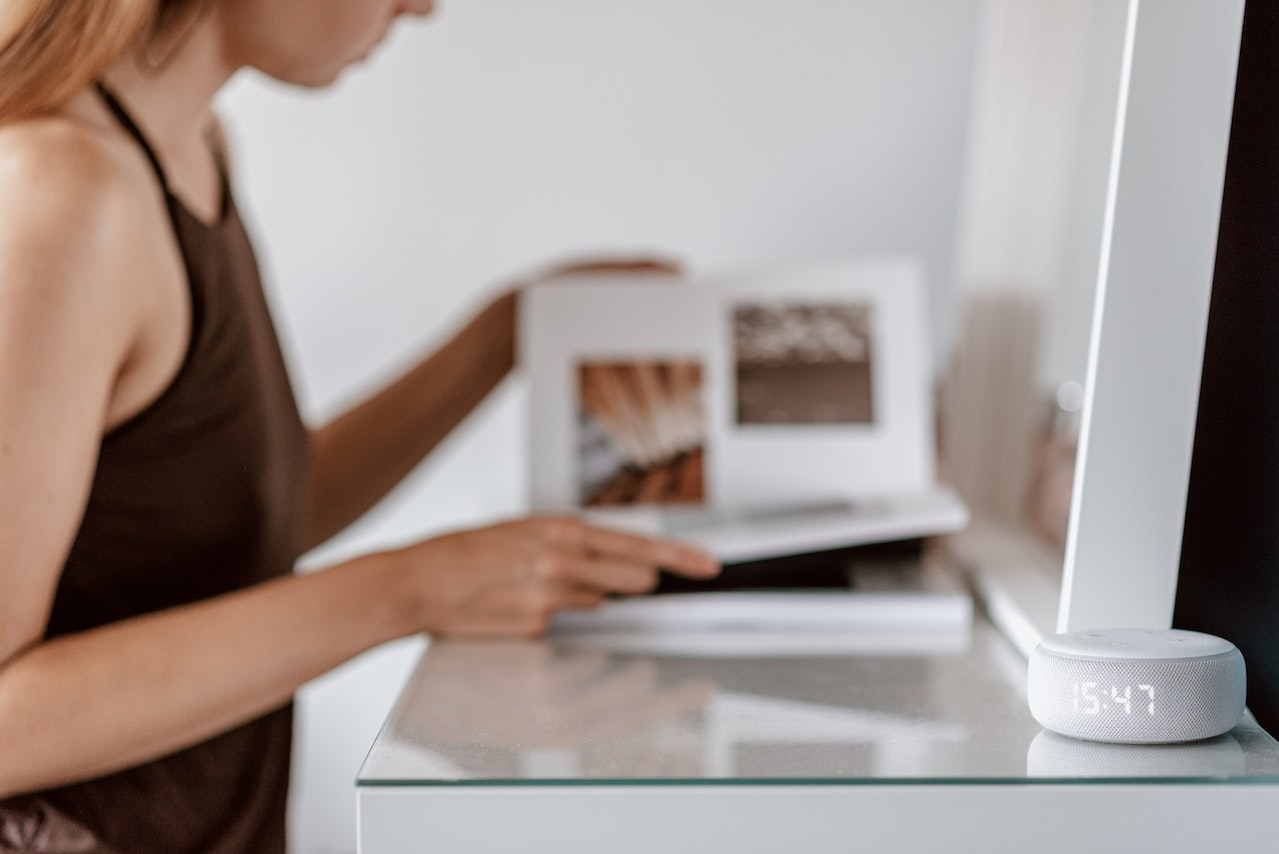 Personalisation Software
Personalisation has become a critical aspect of the customer experience. In today's world, people expect to receive relevant messages from retailers, such as tailored product recommendations, discounts, and rewards. They want to feel valued and cared for by the brands they love.
To address this, Intelistyle has developed a comprehensive solution for ecommerce businesses. When we're talking about providing a user-specific experience, Intelistyle's "Hyperpersonalisation" and "Complete The Look" features nail it completely.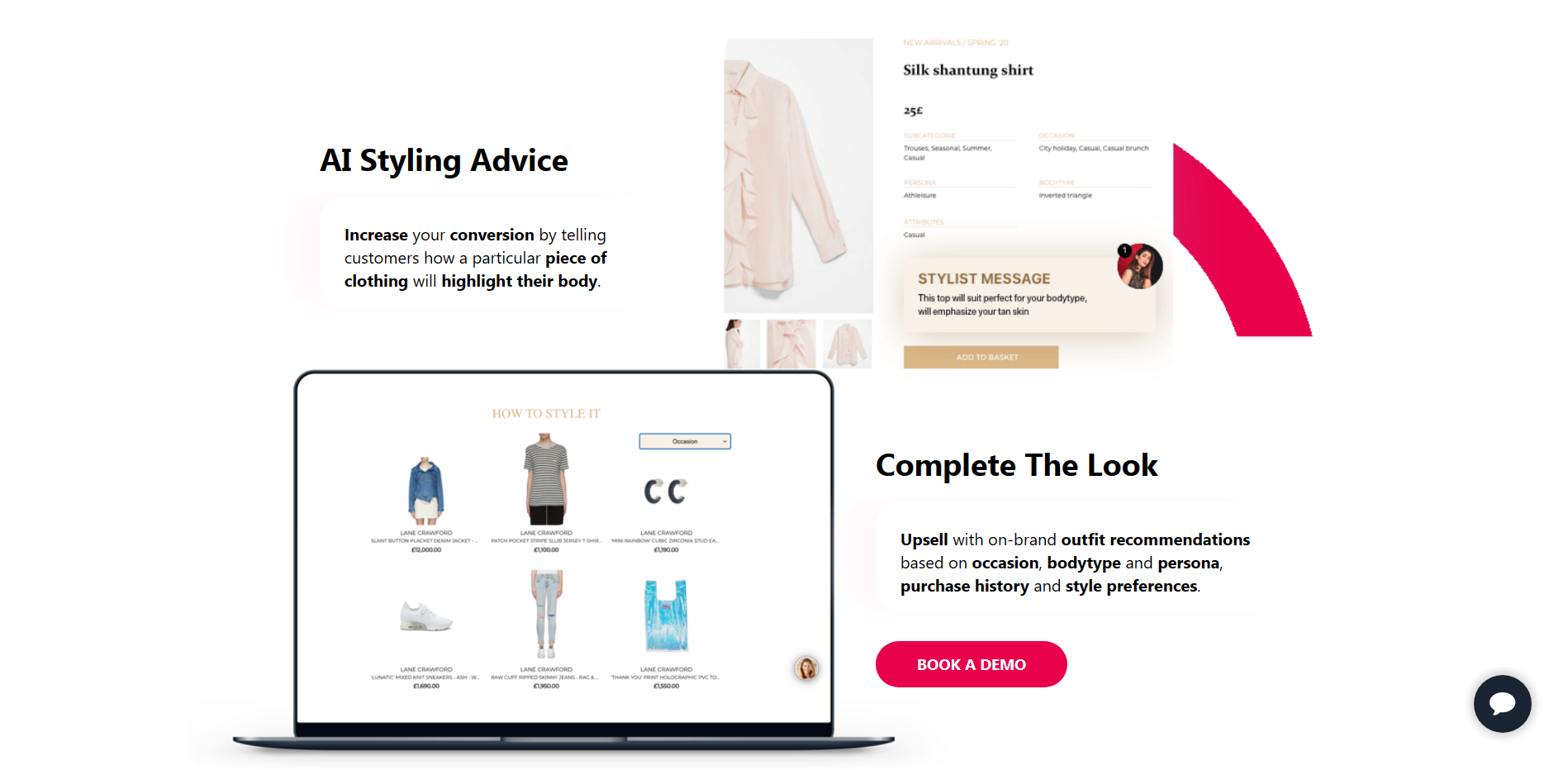 "Hyperpersonalisation" provides personalised styling recommendations and advice tailored to each customer's unique body type and style preferences. Customers will feel like they are getting fashion suggestions from a trusted stylist rather than generic recommendations. It can increase customers' confidence in their purchase decision. 
The "Complete The Look" feature recommends complementary products, boosting upsells. Considering factors like body type, purchase history, and style profile, it suggests on-brand accessories or other apparel pieces that customers might need to complete their look. This hyper-personalised upselling approach persuades customers to spend more in a seamless shopping experience.
Conclusion
Retail innovation by using digital technologies, like customer data, artificial intelligence, and virtual reality, can revolutionise how retailers engage with customers and streamline business practices.
At Intelistyle, we offer innovative solutions that help retailers enhance their customers' shopping experience. One of our most exciting features is our Virtual Try-On, which allows users to try on clothes and accessories in a virtual environment. With Virtual Try-On, people can see how different items look before purchasing, which can increase customer satisfaction and reduce returns.
Contact us to learn more about how we can help your retail business grow.