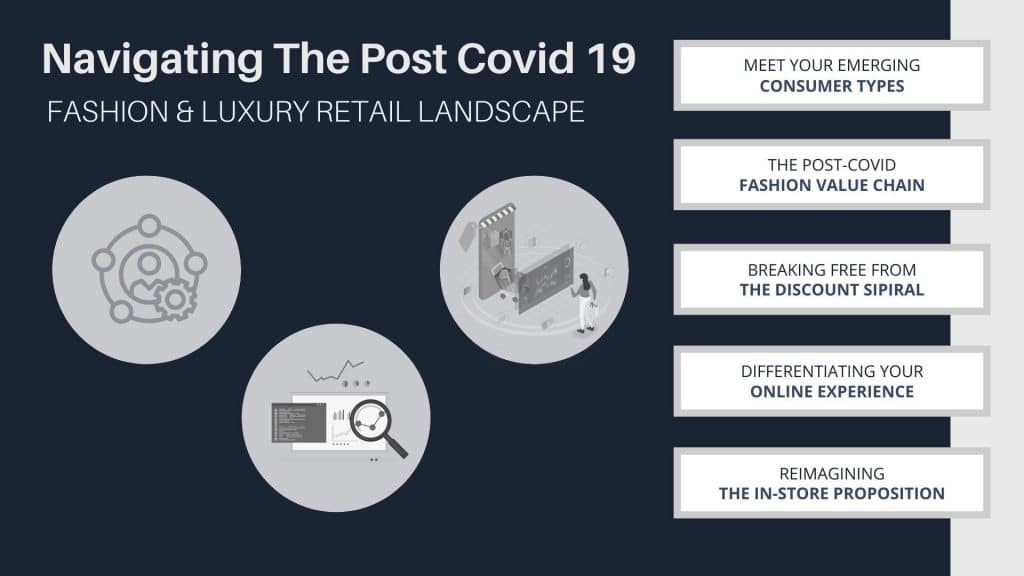 The Covid 19 pandemic hit the operations and margins of the Fashion & Luxury Retail Industry hard – and for some retailers, the effects will be long-lasting.
Retailers who decode the changing behaviours of their consumers, understand the Post-Covid Fashion Value Chain, and place innovation at the heart of their operations today will turn Covid Recovery into a once in a lifetime advantage.
Our exclusive white paper looks at the best strategies a retailer can add to their arsenal to build competitive advantage and replace "Discounts" with "Added Value" while increasing full-price sell-through during recovery.
All with real-life brand success examples from both Online and In-Store.
Get the FREE whitepaper for an in-analysis.
Download the whitepaper for free