Virtual Fitting Rooms: A Complete Guide For Retailers and Brands
Online shopping has never been more popular. According to Statista, ecommerce annual revenue will reach the $6.5 trillion mark by 2023. Still, that doesn't mean that online shopping isn't without its challenges. The fashion industry, for example, has to deal with the cost and hassle of returns and virtual fitting rooms might be the solution.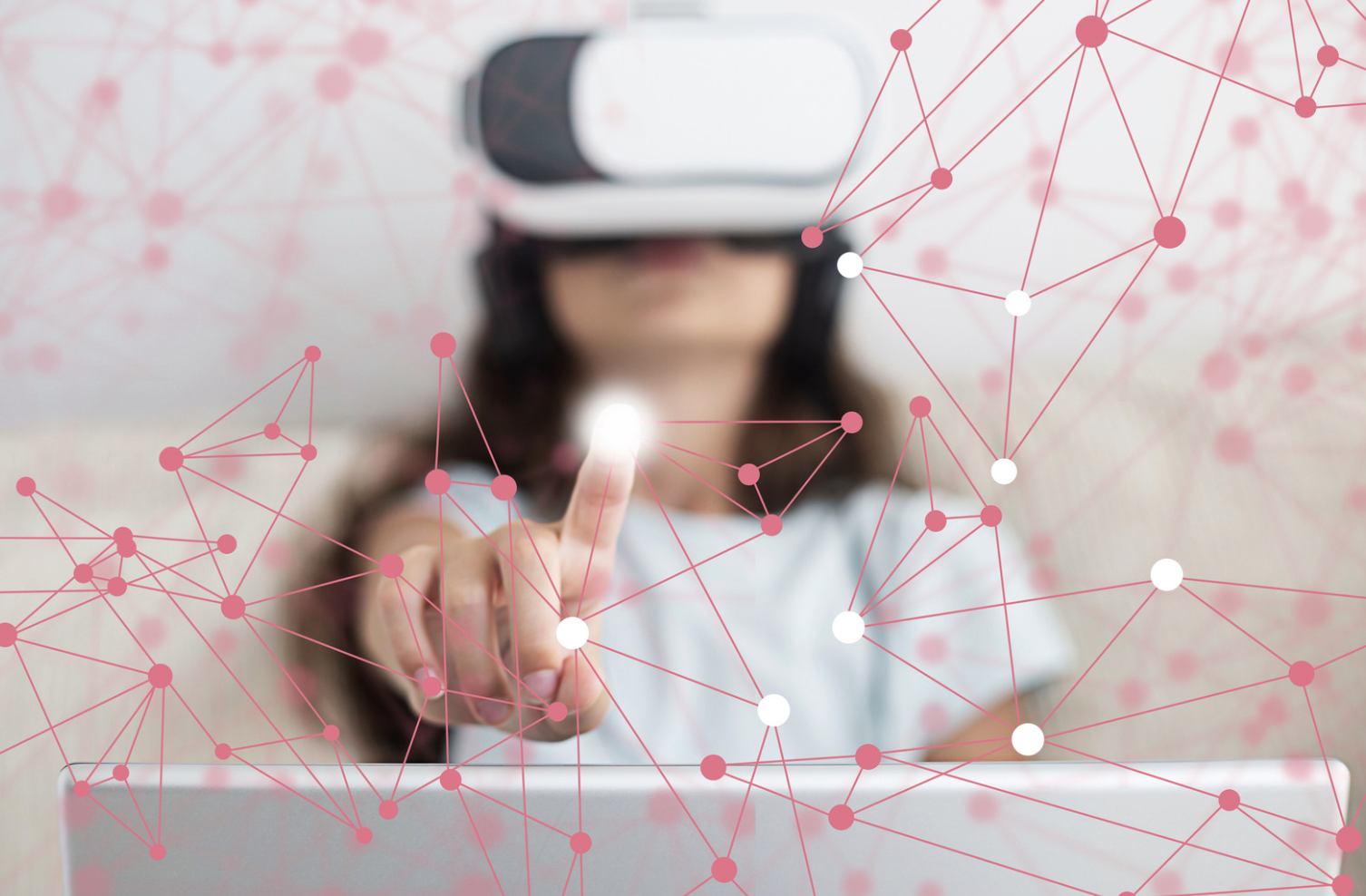 Shopify's Fashion Industry report states that online shopping return rates are as high as 30% or more. Retailers that are pressed to keep pricing low and customers happy have yet to discover ways of reducing this. Fortunately, there may be a solution. 
Virtual fitting rooms can help clients address the most common issues with online clothes shopping. By using augmented reality and artificial intelligence, virtual fitting rooms let clients try on their clothes before clicking the checkout button – in a virtual, online environment. 
What Is a Virtual Fitting Room? 
A virtual dressing room can help you visualize what an item of clothing will look like on their bodies. It not only solves sizing issues but helps customers determine whether or not an item's colour, pattern, or fit suits their personal style and appearance. These virtual fitting rooms involve a combination of virtual reality, augmented reality, and artificial intelligence. 
To use a virtual fitting room, shoppers use a live video feed of themselves. They grant access to the camera, and the technology solution overlays clothing and accessories. The camera will scan their face in the frame to place products in a lifelike manner. Some in-store fitting rooms use body scanners that take an entire scan of a person instead of a video feed so that the person doesn't have to physically try on the clothes. Not all solutions produce the same result, however. 
Some virtual fitting rooms produce 3D renders. Customers select their own weight and height, and then the technology creates a virtual mannequin to show what the product would look like. Others allow customers to choose one of the various human models with different shapes and sizes. These solutions are easier to implement than others and do provide visualization guidance, but they aren't always 100% accurate. After all, no two bodies are the same, and manual entry can introduce human error to the process. 
Some iterations of virtual dressing rooms render virtual clothing on a customer's body in real-time through a mobile device. This doesn't always account for fit but helps customers visualize what an item will look like on their body.
How Does Virtual Fitting Room Technology Work? 
Most virtual fitting rooms use some form of augmented reality, e.g., webcams that scan your body to create a 360-degree 3D model. Others are powered by artificial intelligence and use algorithms and machine learning to create fully-body 3D models of each shopper. Others use RFID or radio frequency identification (RFID) to scan products that a shopper brings to a virtual fitting room and overlays them on a 3D model so that the customer can see what items look like without trying them on.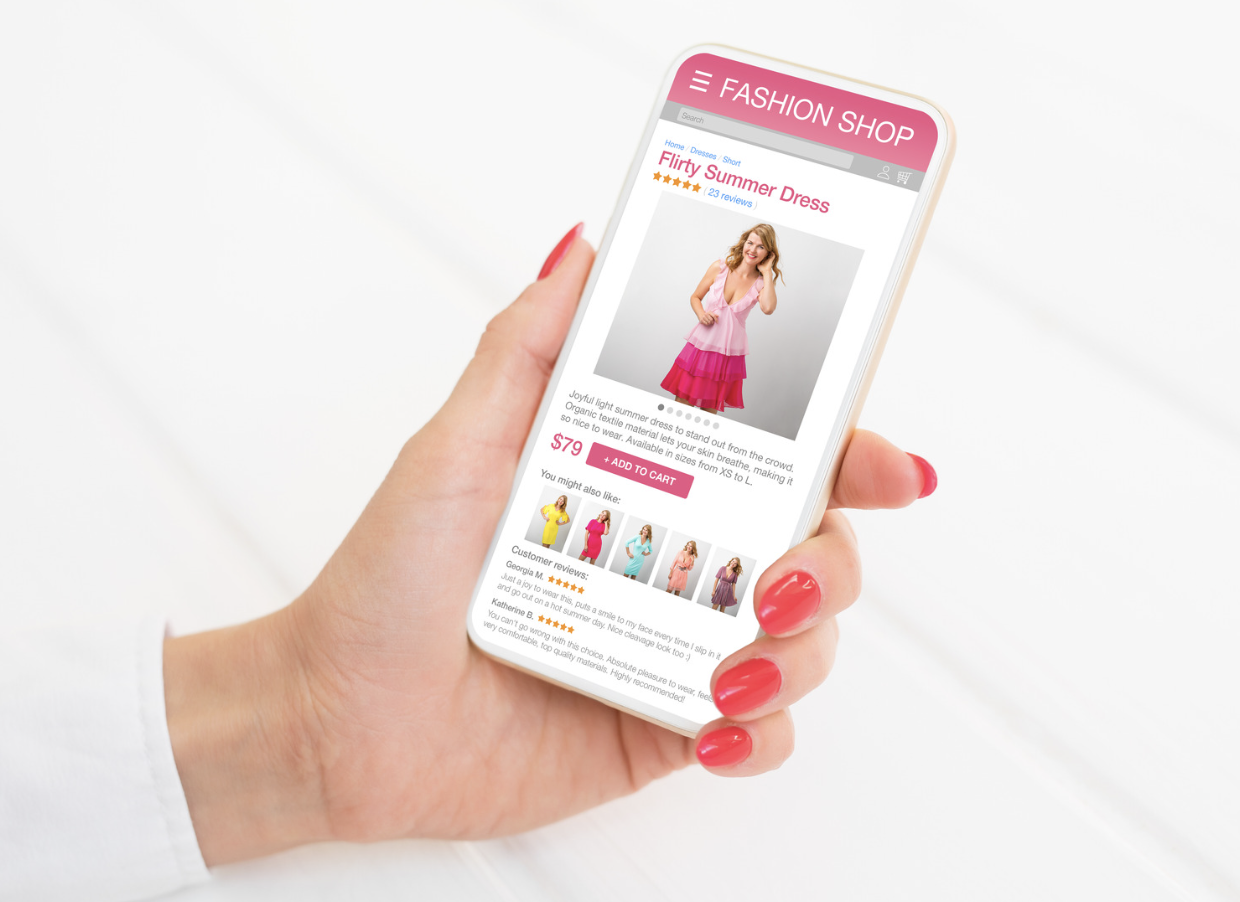 Amazon has supposedly gone even further and developed a blended-reality mirror that uses augmented reality and LCD screens to show customers what they would look like with various clothing items on. Companies like Warby Parker use try-on smart glasses, while many other retailers have app-based virtual try-on tools.  
These tools mainly focus on virtual fitting rooms that customers can use from the comfort of their own homes, but retailers are experimenting with in-store iterations as well. This includes body scanners, RFID tech, and virtual reality experiences that customers can access through headsets. 
The technology fuelling virtual room includes:
Augmented Reality
Augmented reality enhances the real world by overlaying virtual elements onto physical objects or bodies, including digital makeup, clothing, or shoes. This overlay is displayed on LCD screens that reflect images back to customers. 
Artificial Intelligence 
AI simulates human intelligence in a number of ways. AI is considered foundational to the success of many virtual fitting rooms as it is deployed in everything from image recognition to machine learning. Form-fitting algorithms are a type of AI that can create an accurate model of shoppers' bodies. These algorithms use information gathered from customers as well as items to match the clothes to the person. Image-recognition algorithms are trained to recognize patterns or objects within a photo to detect what shoppers look like. Through machine learning, these algorithms become adept at detecting customers' sizes and distinguishing colours and different fabrics. 
Cameras
Many virtual fitting rooms use depth-sensing cameras (either on phones or as standalone) to create a 3D recreation that can measure depth and distance. Cameras like Microsoft Kinect (which are found in Xboxes) can also control systems using physical gestures and voice commands. Smartphone technology has also improved enough to process depth, distance, and light and can superimpose items onto images, but these are mostly used to try on smaller items like shoes or makeup. 
Light Detection and Ranging
Light Detection and Ranging (lidar) is a remote-sensing method that uses light reflected from lasers to measure the depth and distance between objects. This is used in autonomous vehicle technology, where it helps cars navigate the road, but in fitting rooms, it can help shoppers determine how clothes fit with greater accuracy.
What Are The Benefits Of Virtual Fitting Rooms?
There are several benefits to using a virtual fitting room for retailers and their customers.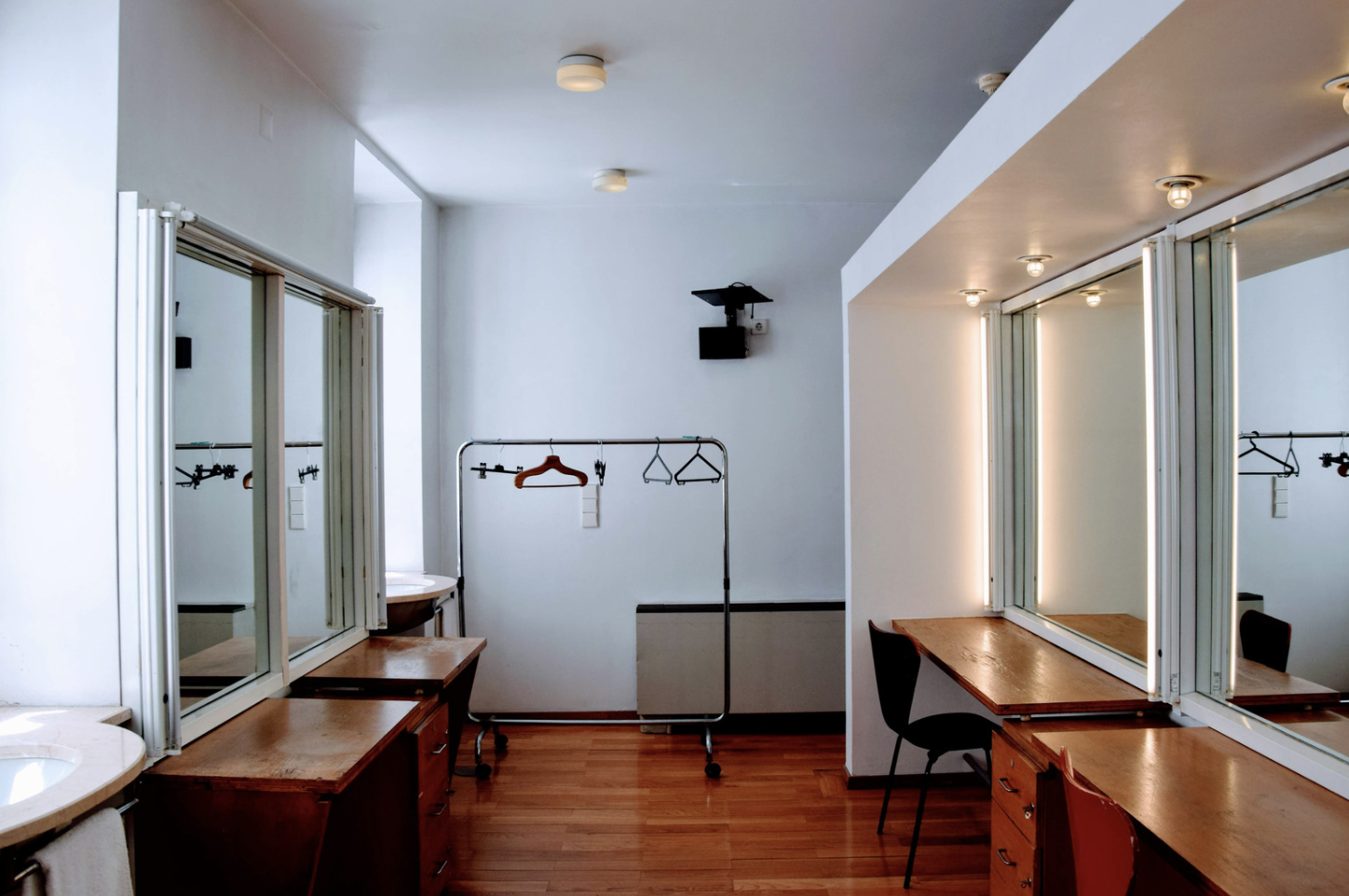 Access to Customer Data
Virtual fitting rooms collect customer data that can be analyzed. For example, if large numbers of customers with similar body types use a virtual fitting room, the retailer can ensure that they have significant stock to meet the demand of that body measurement and type. You can also collect customer feedback about the garments they bought or rejected through surveys.
Bringing in New Customers
Most businesses need to sell online in order to compete. More than half of businesses say they generate more revenue through online sales than in-store sales. Younger consumers are particularly prone to online shopping. By creating more positive experiences and eliminating the frustration of returning items that do not fit or aren't flattering, companies can bring in new customers. 
Upselling, Space Saving, and Increased Sales 
40% of shoppers are willing to pay more for products that could be experienced through AR, and 71% say they would shop at a retail store more often if they used augmented reality. Virtual mirrors and fitting rooms can also open up additional floor space because it reduces the need for fitting rooms, which can be used to display more stock or merchandising displays. These virtual fitting rooms can be configured to require customer social media logins or email addresses. Measurements can be stored to profiles and reused online, enabling a complete omnichannel experience that combines on- and offline shopping. 
Convenience
Virtual fitting rooms are more convenient than in-store shopping. There's no need to try on clothing and swap it out if it doesn't fit or flatter the customer. Similarly, it's more convenient than ordering an item online, trying it on, not liking it, and sending it back (which involves repackaging the item, filing a return, organizing and waiting for collection and your refund to be processed).
Better Customer Experiences
Not all men and women feel safe trying on clothes in fitting rooms. By letting customers try on clothing in their homes or in-store without getting undressed, you can solve a huge problem for them. If the experience is more positive and convenient, it's more fun – and more likely to get customers coming back for more.
Cost Savings
High return rates are an administrative headache for retailers, and free returns can cut into profits. Most returns can be attributed to sizing issues (i.e., an item that is too big or too small). Virtual fitting rooms allow customers to try on items without touching them, reducing the odds of returns.
Examples Of Virtual Fitting Rooms 
There are already several companies that have launched virtual dressing rooms with great success, including:
Knix
Knix had two showroom stores, which couldn't operate during the lockdown. They created a virtual fitting room to provide a fitting service to clients online. Their site currently hosts thousands of virtual fittings every single month, and these booking slots are often fully booked well in advance.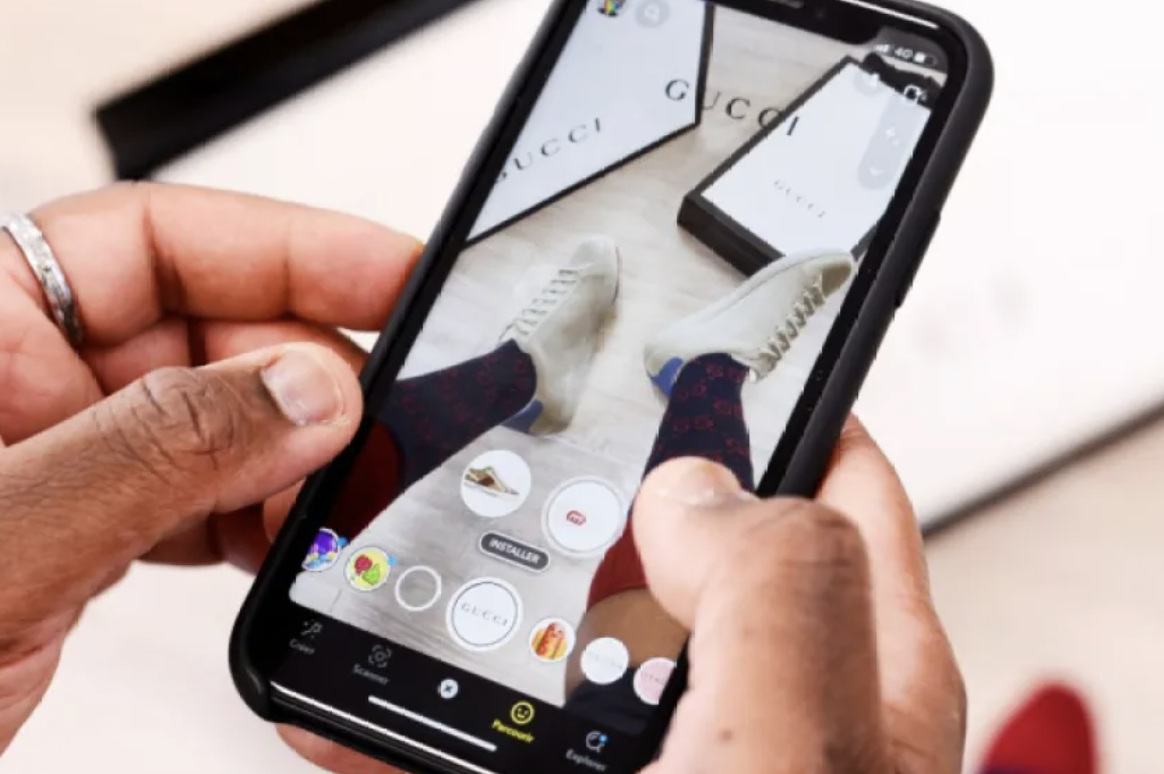 Nesting Olive 
Nesting Olive is a maternity brand that offers a virtual fitting room experience. Users can input their height and weight and then select their body type to create an avatar. Then, they can dress their avatar with various Nesting Olive products. The virtual dressing room also offers sizing recommendations and the ability to edit your avatar. The company reported that the virtual dressing room boosted user engagement considerably.
Warby Parker
Warby Parker is a retail company that sells eyeglasses through its website. They currently offer a try-on feature through their iOS app to show what glasses look like on a shopper's face before they buy them.
1822 Denim
1822 Denim believes that they can find the perfect fit of jeans for every body, shape, and size. They created an online fitting room experience that uses just two uploaded images of the shopper and then provides personalized size and fit recommendations. The company has reduced its returns and now uses the data collected from virtual fitting rooms to make better manufacturing and forecasting decisions about sizing.
Gucci 
Gucci used Snapchat to create AR shoes after shopping malls closed during the pandemic. This created a virtual lens that would overlay a digital version of the shoe onto a shopper's foot. Customers could use a "shop now" option on Snapchat to go straight to Gucci product pages to make a purchase.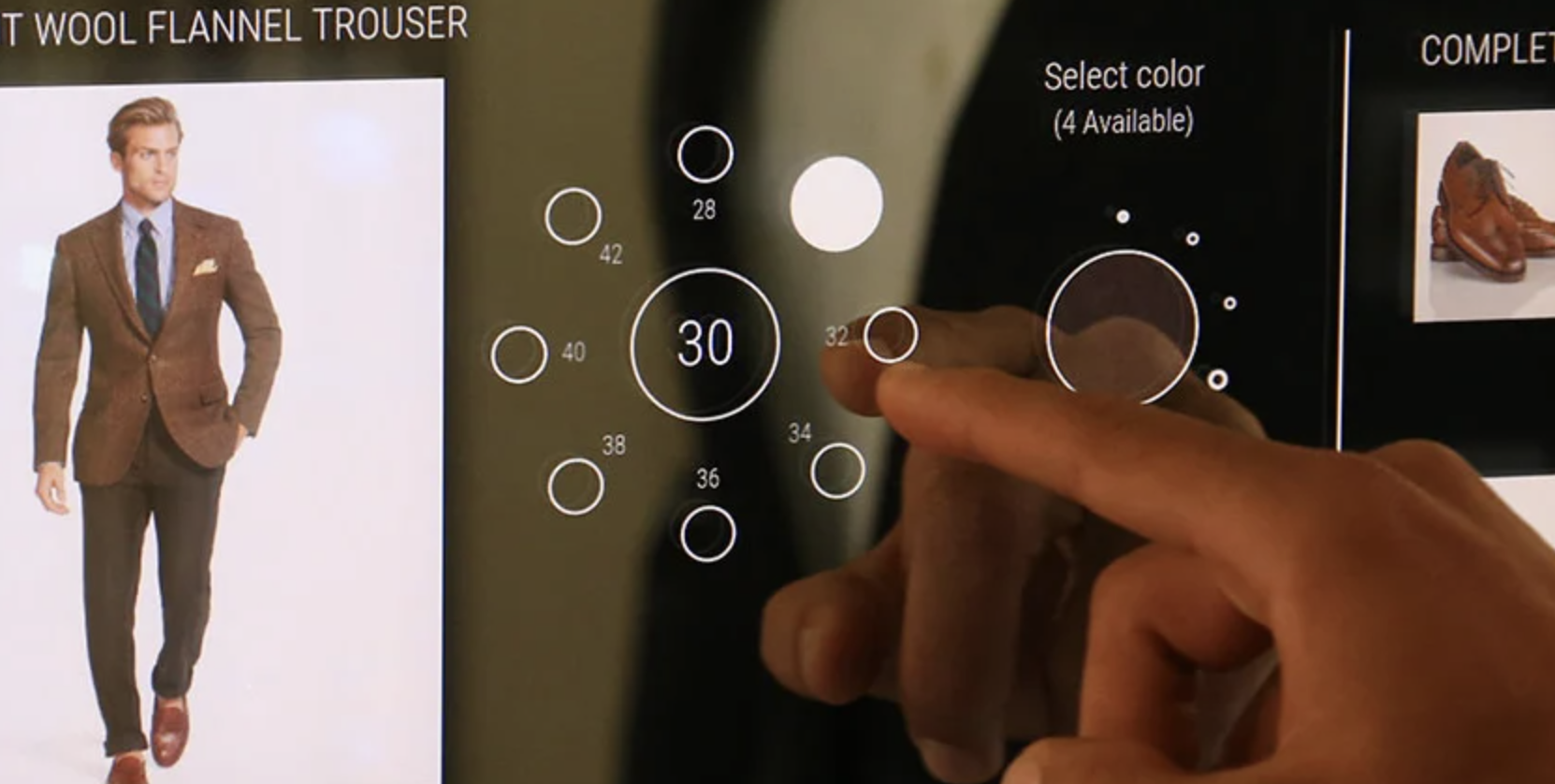 Ralph Lauren
Ralph Lauren uses virtual mirrors in-store that are equipped with RFID technology. This technology is combined with product data about available sizes and colours to make product recommendations if customers aren't quite finding what they are looking for.
Conclusion
In a world that is increasingly competitive, retailers have to play every card they can to stay ahead in the game. Virtual fitting rooms are innovative and engaging options for retailers that want to gain an edge over their competition. According to some studies, the virtual fitting market was already worth $2.97 billion in 2021 and will grow to $8.5 billion by 2028. If you are a retailer that wants to reduce your return rate, improve performance, increase sales and boost engagement, send us a message. Intelistyle's virtual fitting rooms might just be the solution you've been waiting for.