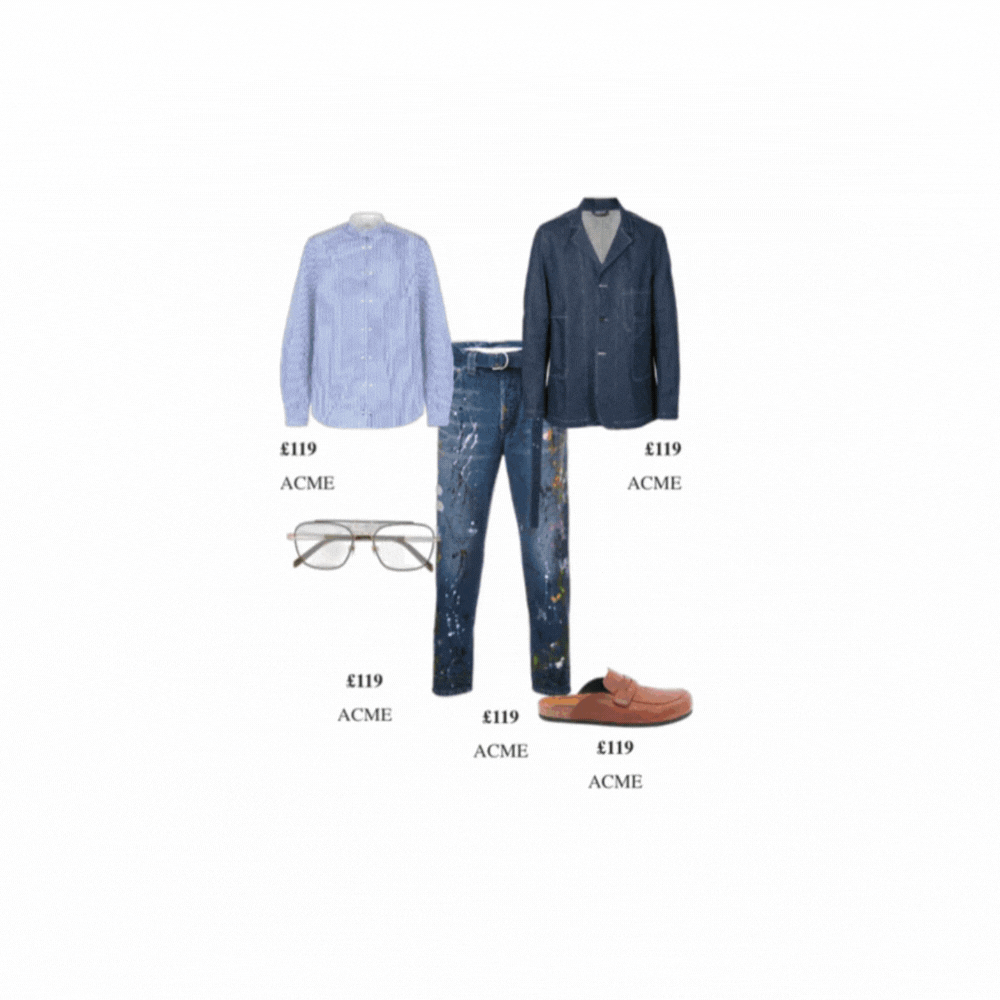 Create new on brand outfits for any items based on your merchandising requirements.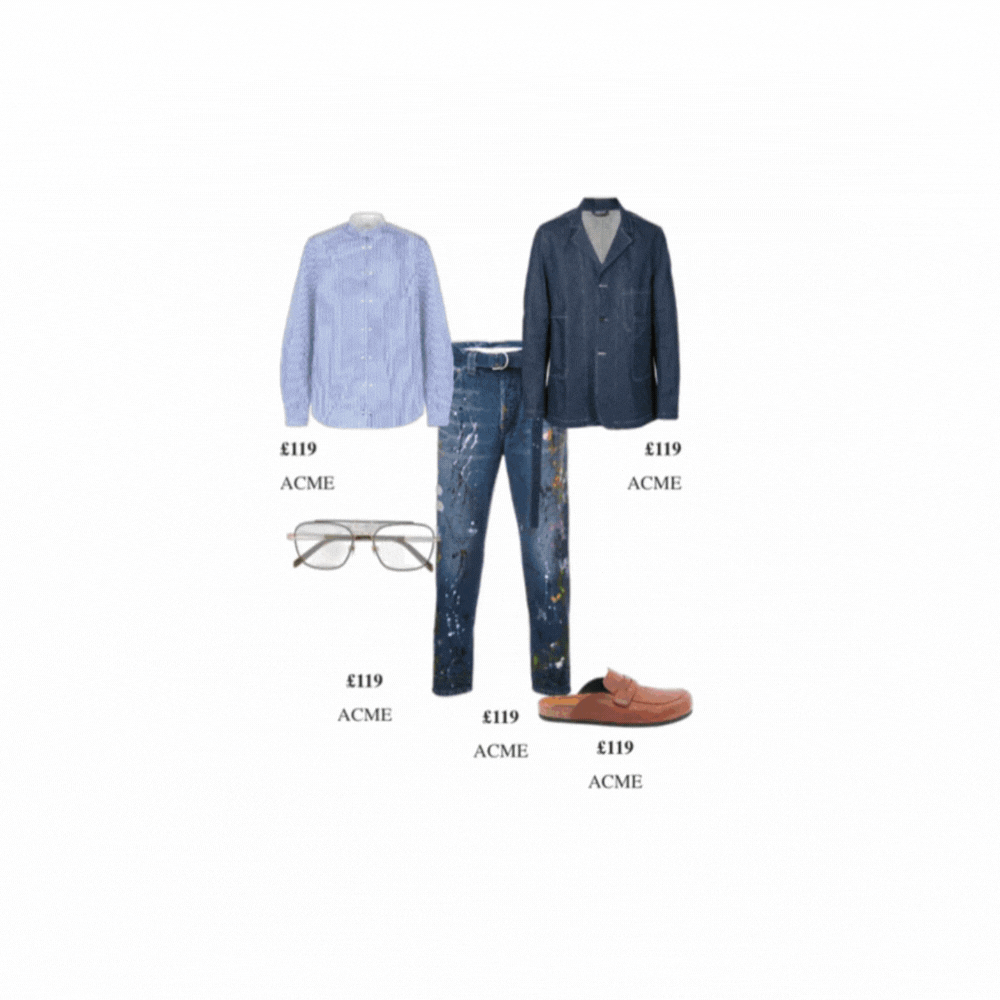 Based on customer's occasion, bodytype and skin tone.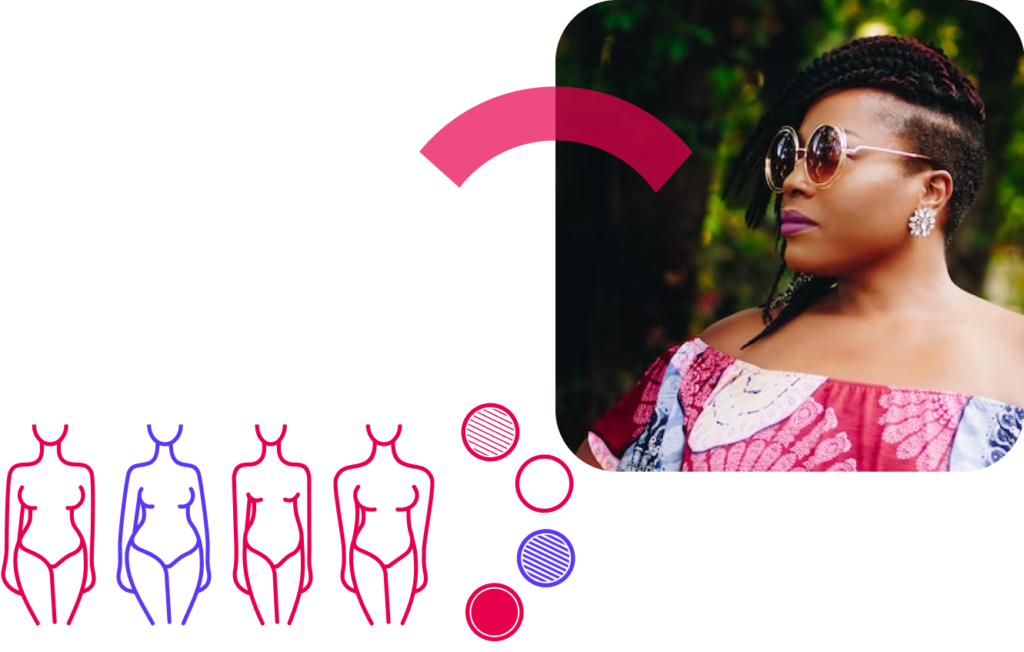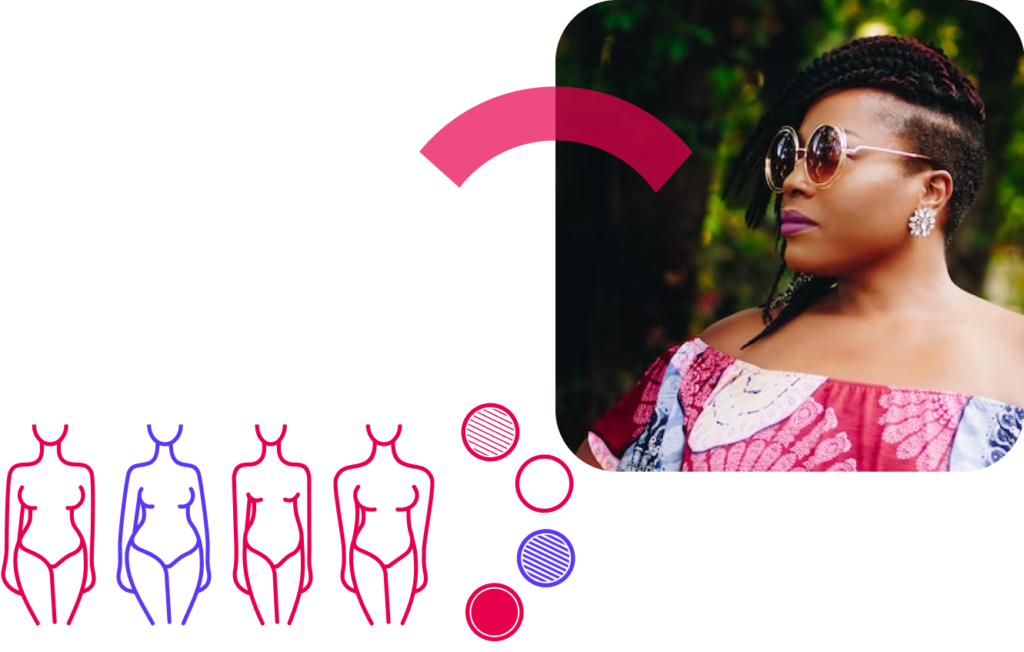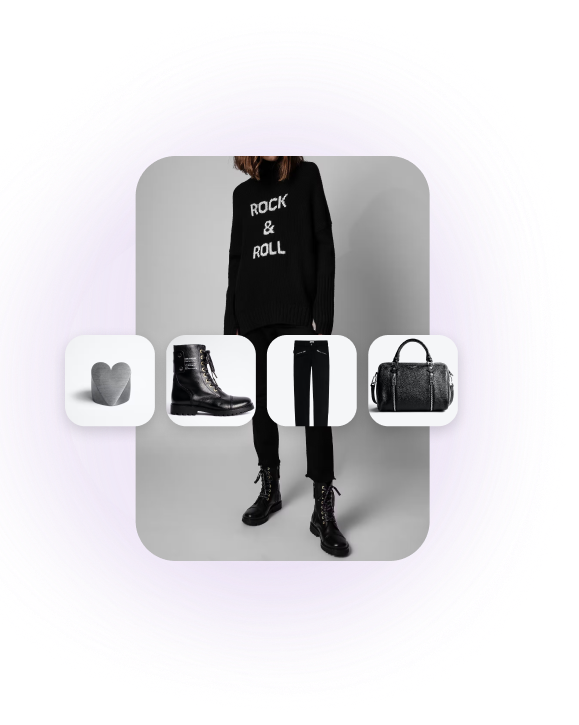 Outfit Hyper-Personalisation
Based on customer purchase intent, persona, purchase history, basket events, browsing behavior and style preferences.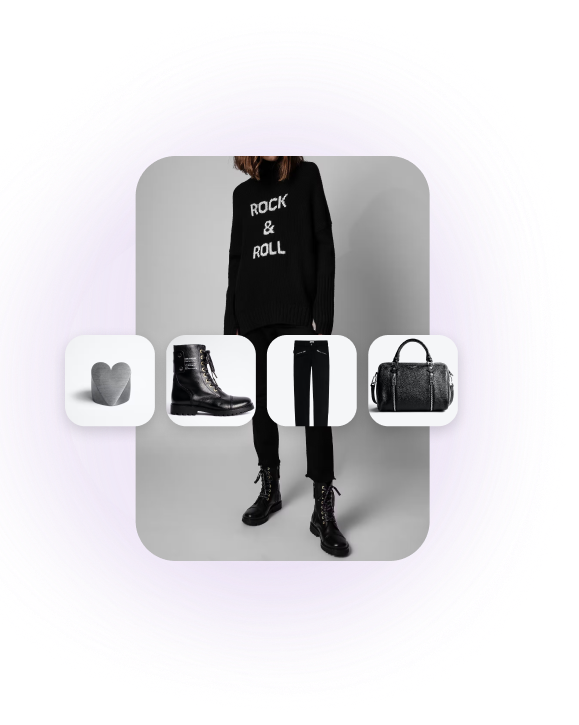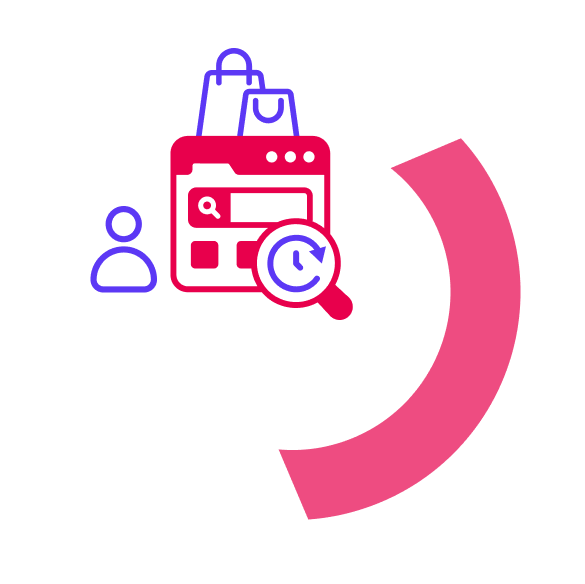 Fully Automated or Quality Controlled Outfits
Choose from fully automated outfits from our Award Winning AI, that outperformed human stylists or have our styling team review all outfits based on your merchandising requirements.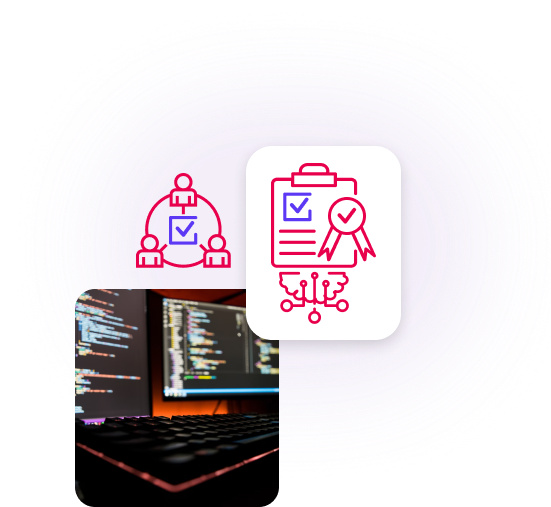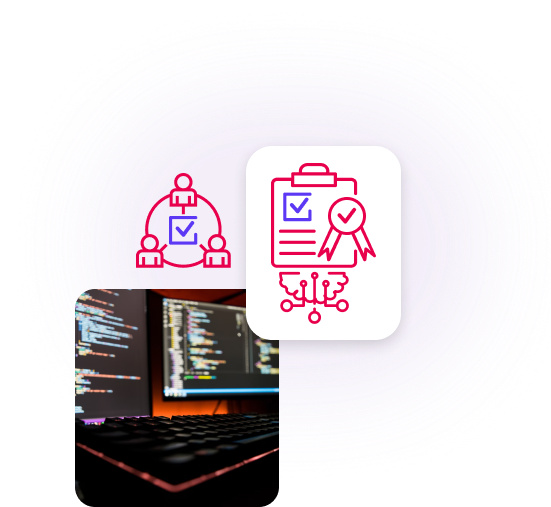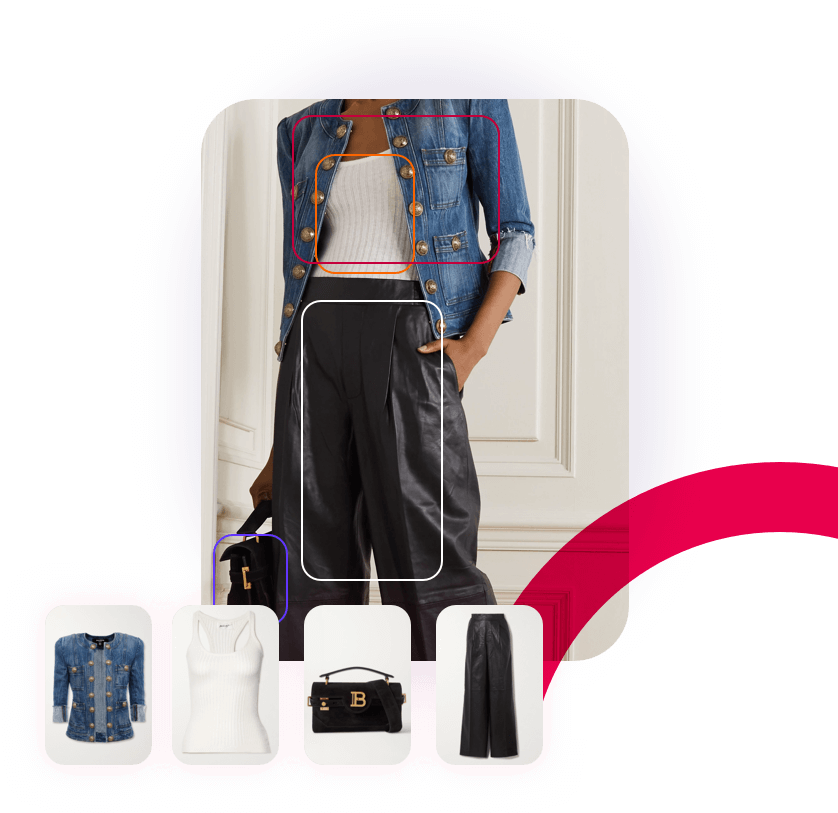 Identify products in your studio photography and create recommendations for the products on the image. Recommend similar products if the exact product is out of stock.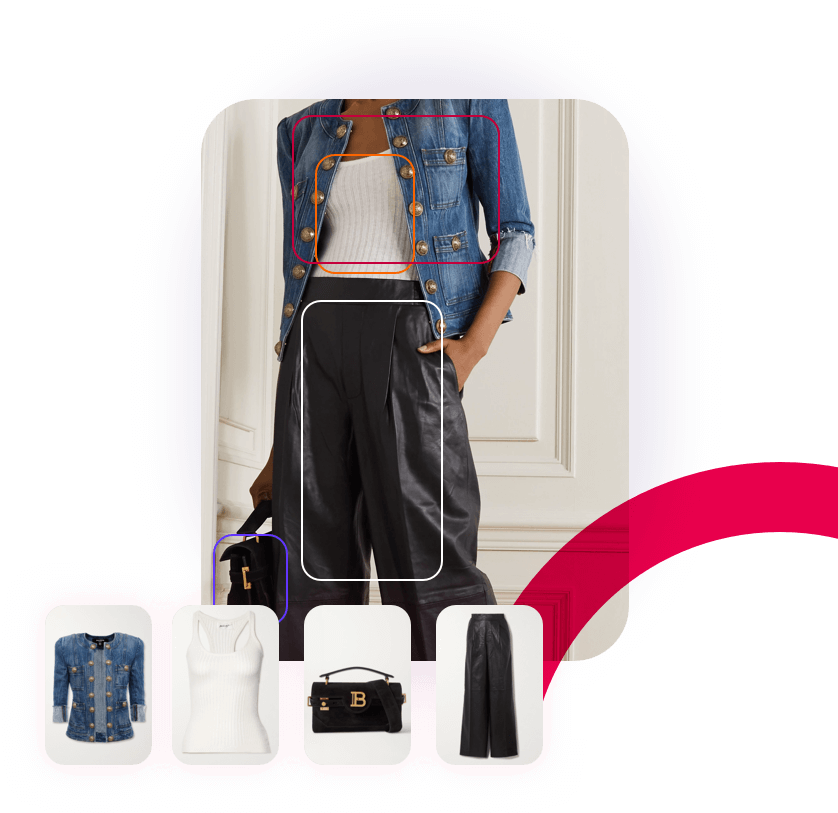 Increase your conversion by telling customers how a particular piece of clothing will highlight their body.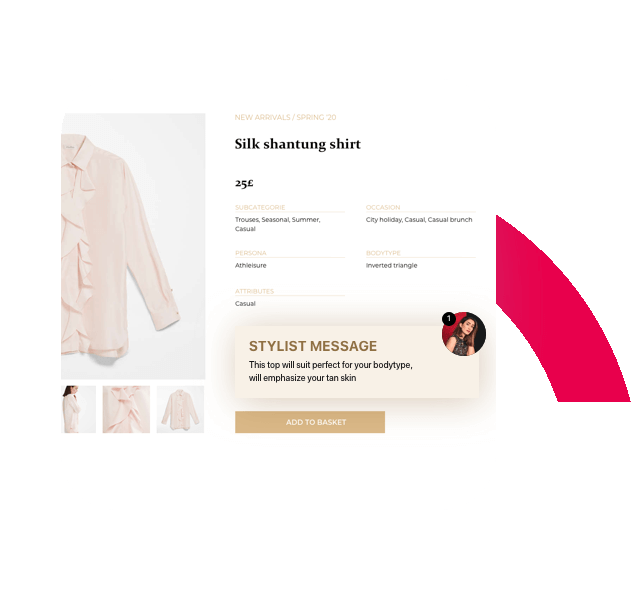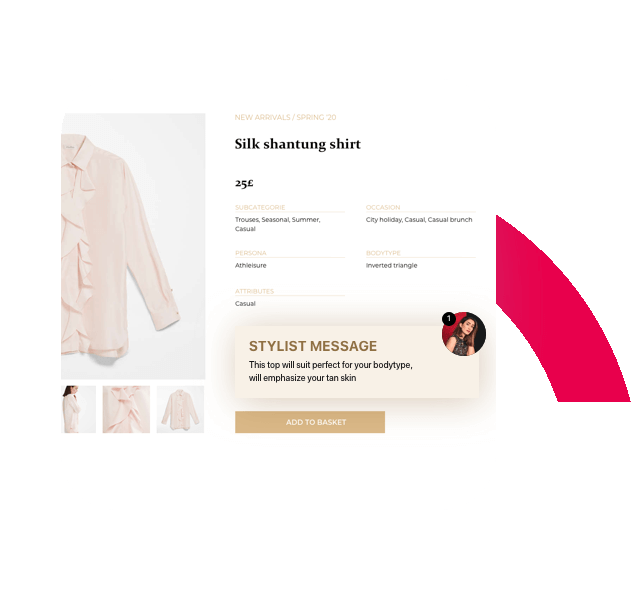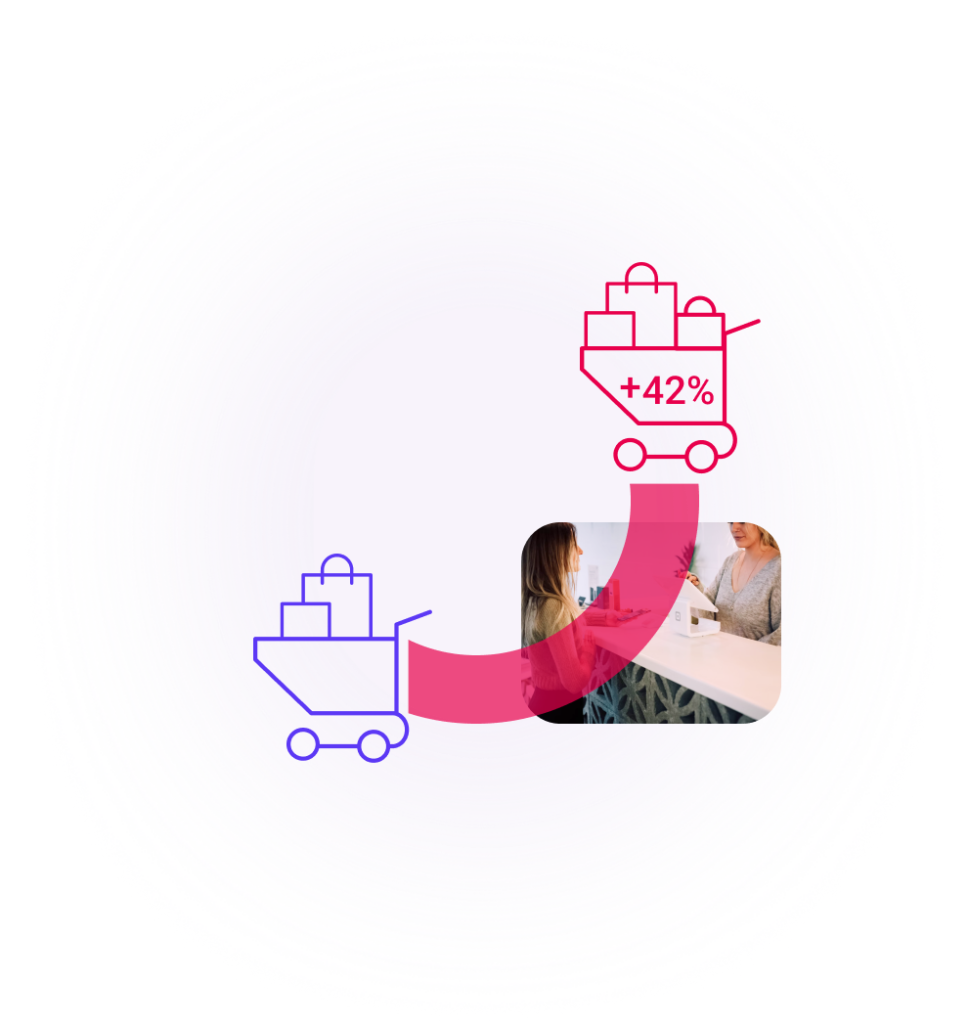 Help customers style themselves and discover full looks that look right on them, while upselling the right items. Just like a knowledgeable sales assistant.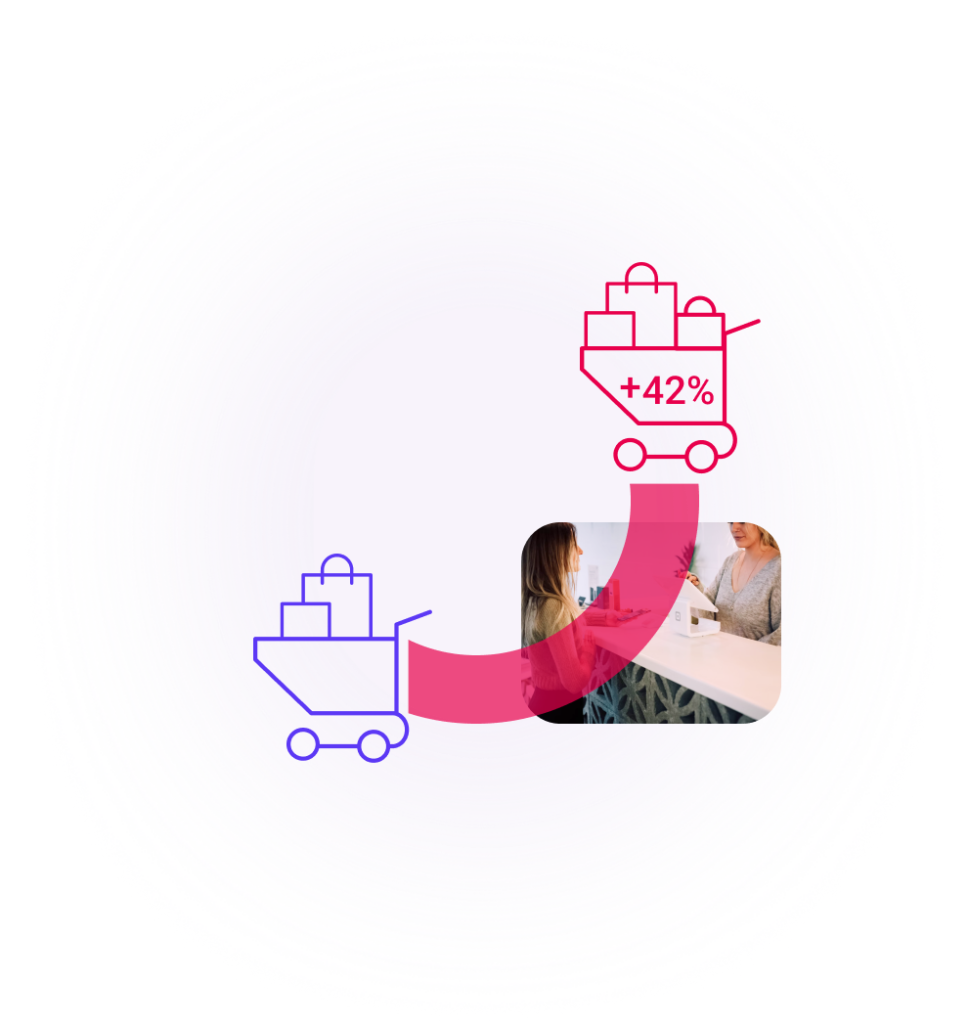 Always On Brand
Tailored to your brand, your target customer segments and location.
Catwalk Quality
Intelistyle has managed to decode the essence of style.
–Forbes
2-Minute Integration
One line integration for all major eCommerce platforms. See video: