Customers can visualise how any garment looks on them regardless of their skin tone or body type.
"Virtual photoshoots allowed us to bring products to market faster and cheaper."
- Director of Ecommerce
See how a major Asian retailer reduced their product photo shoot costs by 23X.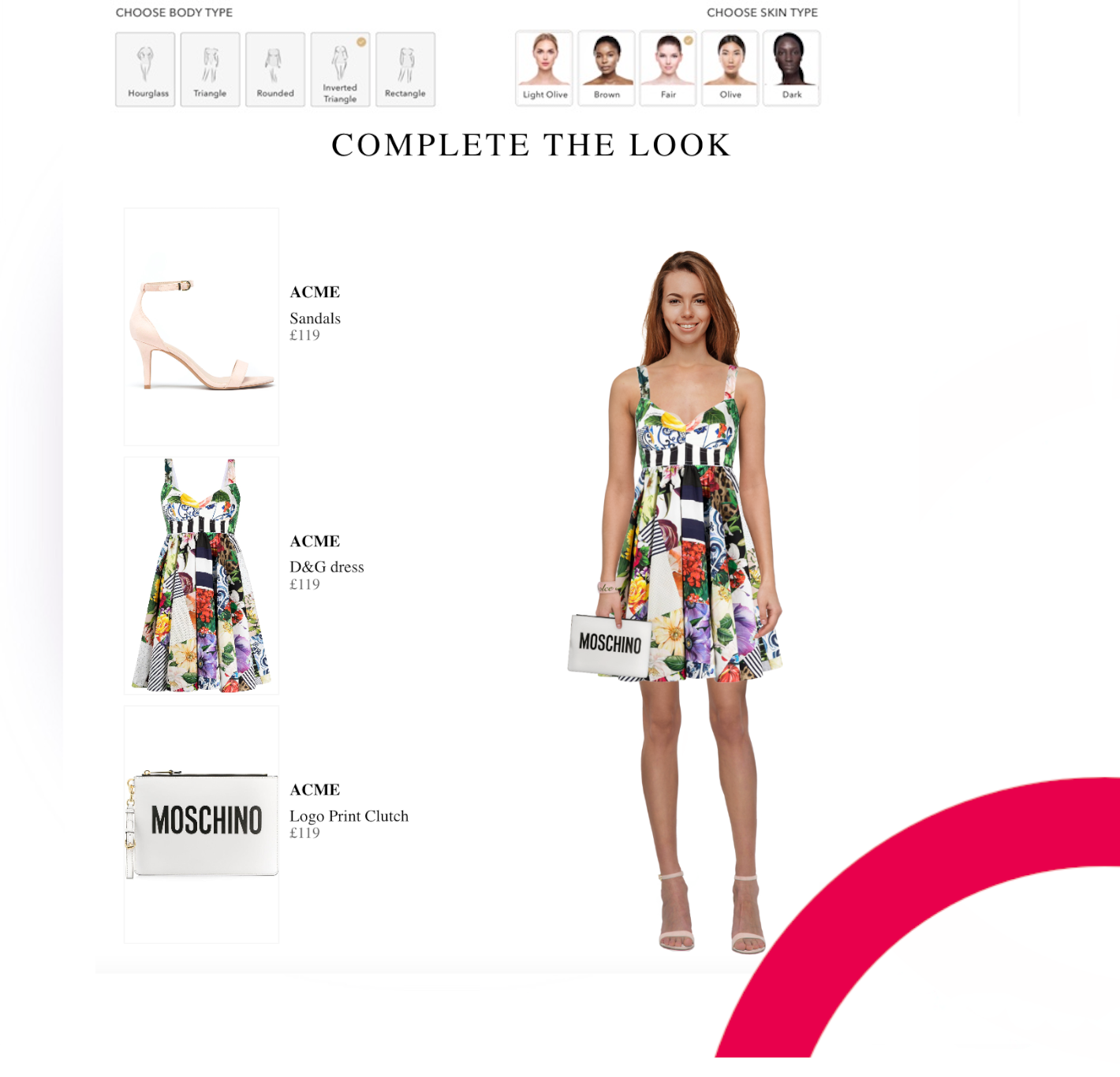 Send Images or Product Feed
All formats and delivery methods are accepted, from simple image files to CSV, JSON or API. Ghost shots or on model, any pose.
• We'll process the images & set up your account.
• Install widget on your website with our 2-minute no-code integration process. Alternatively retrieve via API.
• Native app, PIM and custom integrations supported via standard REST API.
• Seamless integration into your workflow.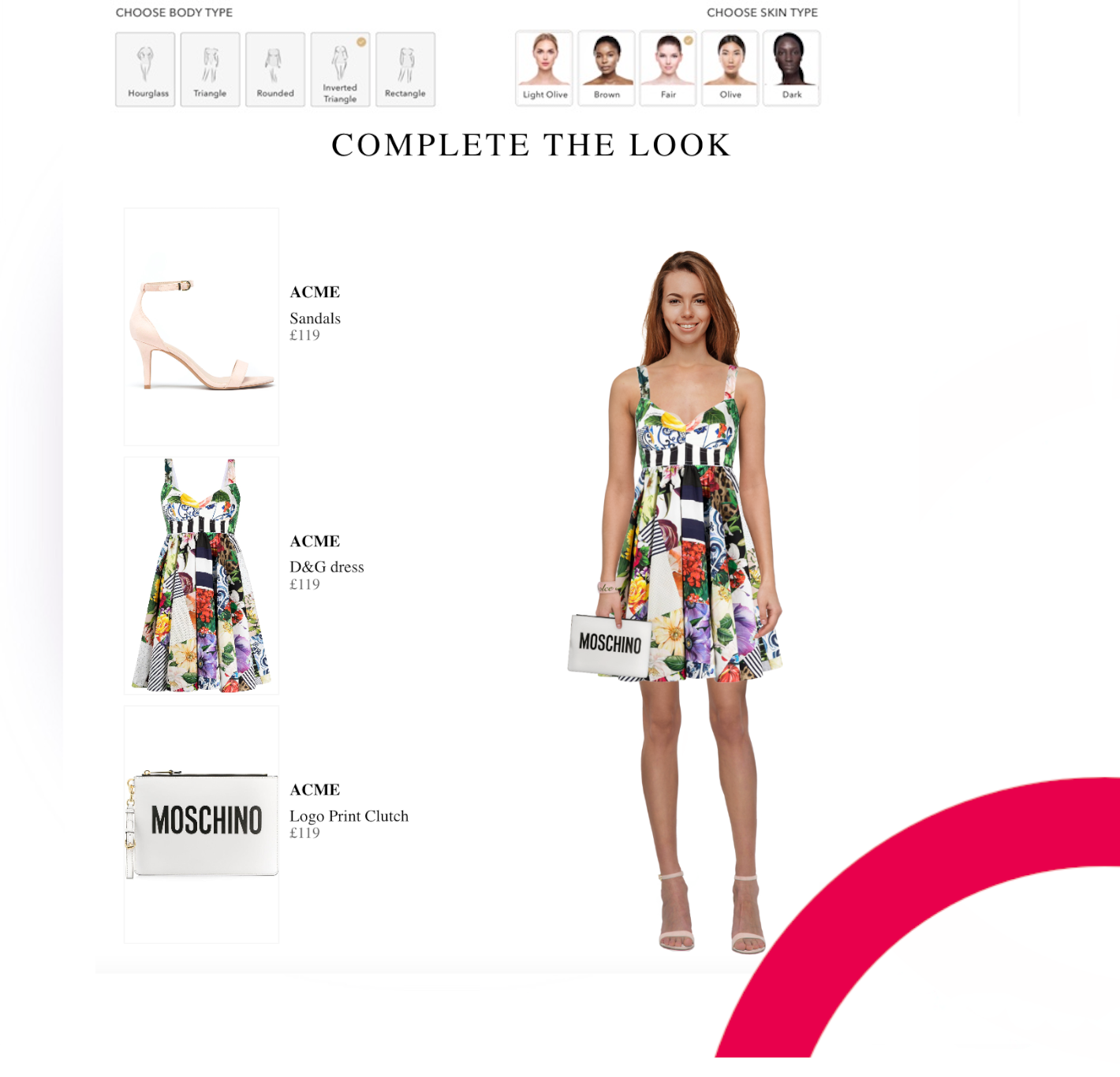 Simple, Affordable Pricing
Our proprietary technology delivers exceptional quality at prices that allow you to scale your entire inventory.

No need for awkward body scans or uploading size measurements.



We don't need expensive or proprietary 3D assets or ghost shots. Your existing photography works.

Easy For Retailers. 2-Minute Integration
One-line integration for all major eCommerce platforms.