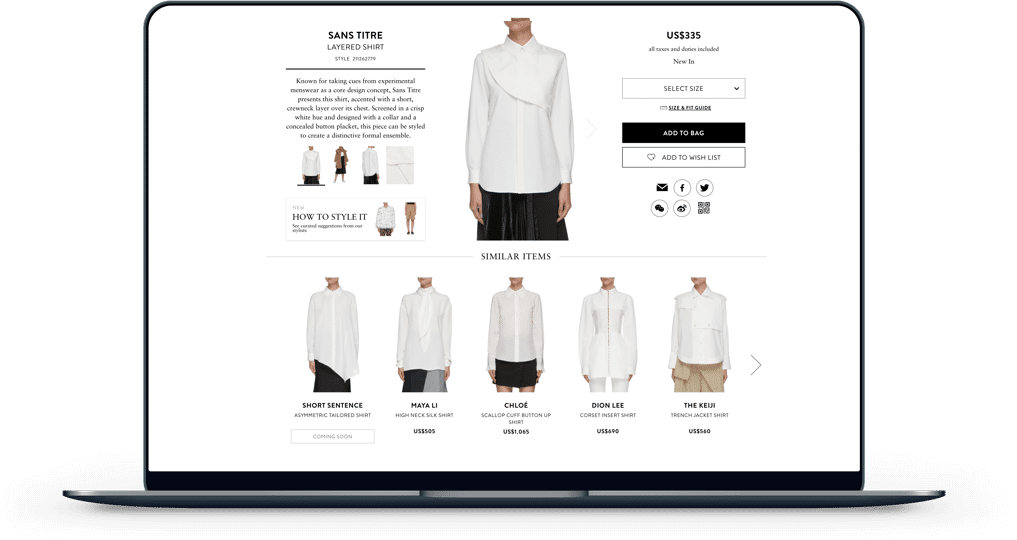 Help customers find truly visually similar items. Not just your typical "items that other customers also browsed".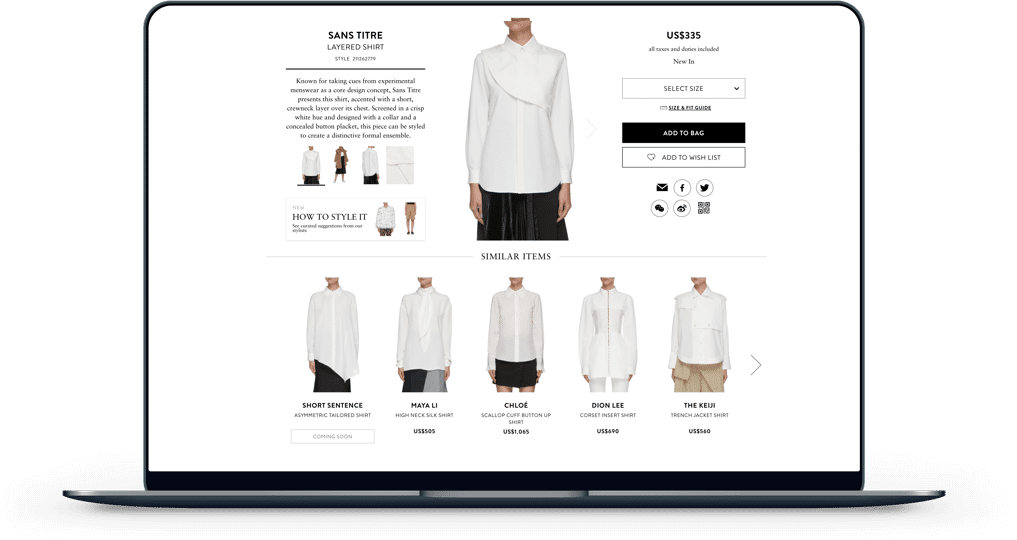 analyses more than 925 different fashion attributes to find items that are truly similar.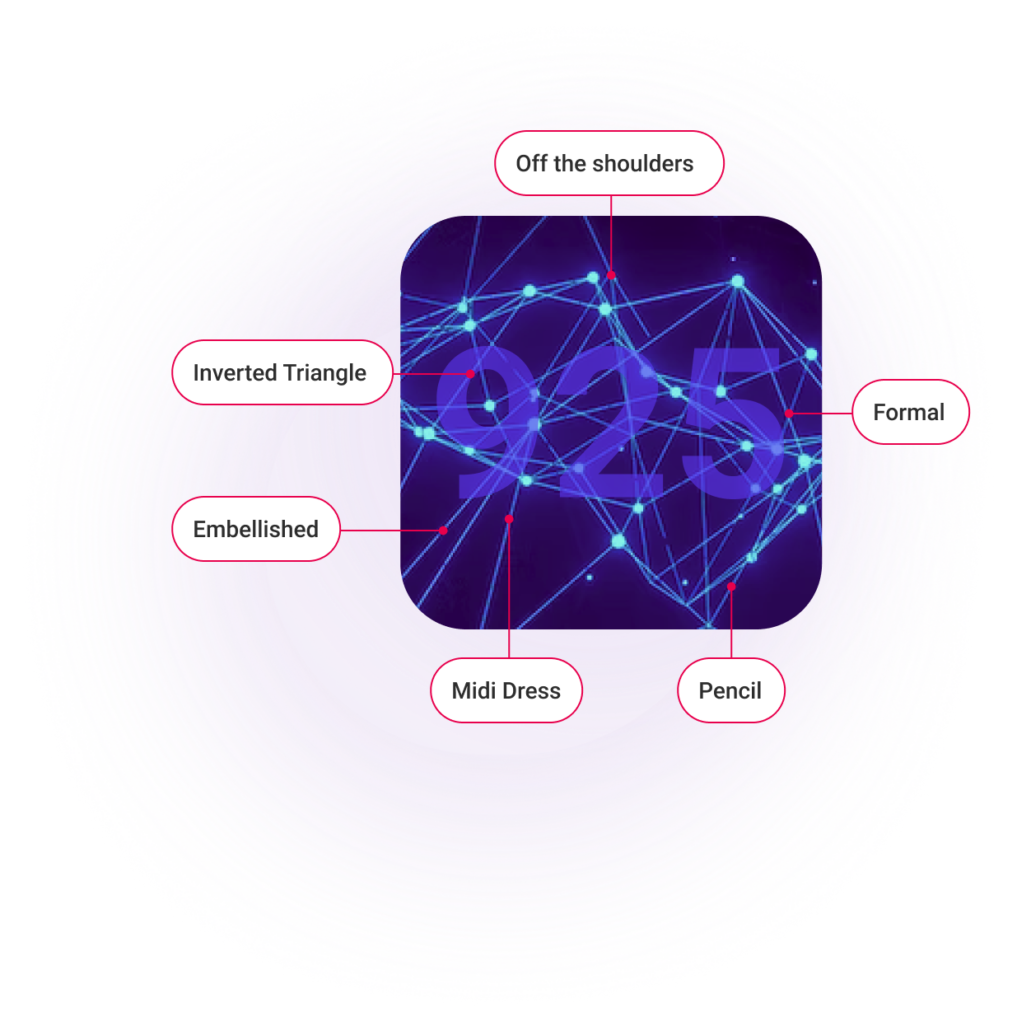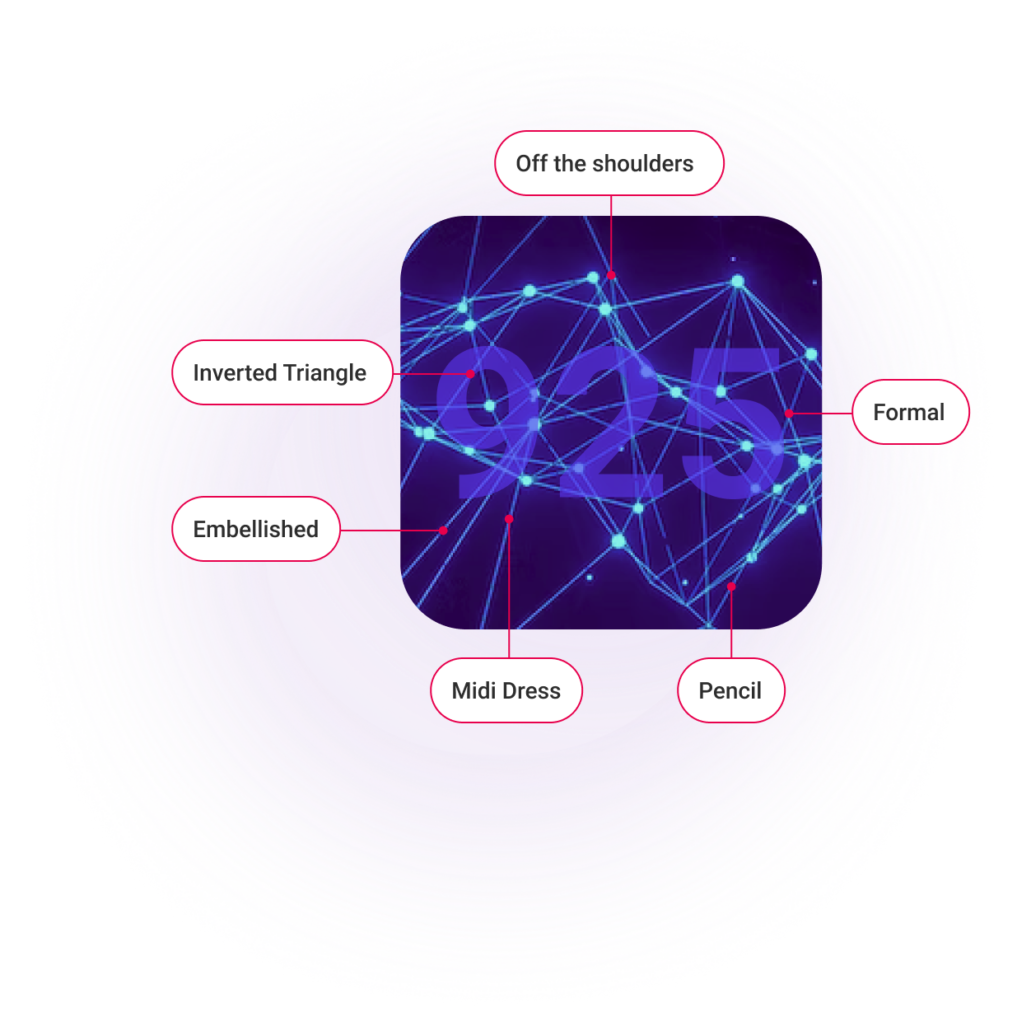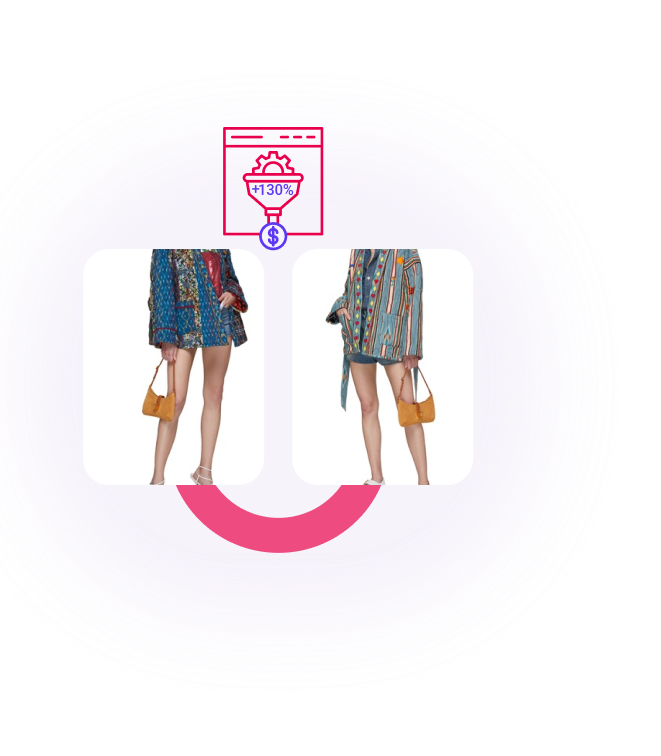 Increase conversion by 130%
Visually similar works better than "customers also liked" because it helps customers with a specific purchase intent find exactly what they were looking for.