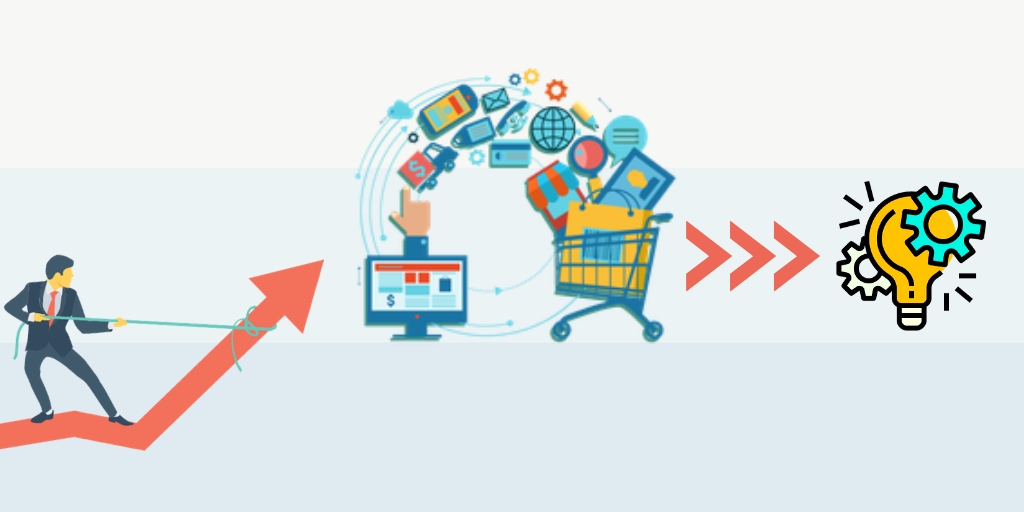 Find out the challenges retailers face when building their omnichannel retail strategy and the best solutions to overcome them
Building an
omnichannel retail strategy
can be a difficult land to navigate through. We will look at the 3 main challenges retailers face and the simple solutions to overcome them for a successful omnichannel retail operation and a winning customer experience.
45% of retail executives say
they don't have the data or means of using their data for effective omnichannel personalisation and
63% say
lack of skilled customer teams is stopping them from adopting an omnichannel retail strategy.
Not realising that the real challange is of perspective – not resources – that is stopping them from optimising their existing resources in a time and cost effective way.
And the solutions are simple!
Omnichannel Retail Solutions 1: The Data

How You Can Make Data Collection Rewarding
Facilitate the collection of data by turning it into an added value for the customer with immediate reward as opposed to a burden or invasion of their privacy for no clear return.
PwC finds 63% of global customers who don't share data currently are
very open to sharing their data for a rewarding service
.
Reward Your Customer By Peronalising Their Experience
By personalising their experience in real-time and letting your customer clearly know this is why you need that information, you can make data exchange a win-win for both your business and the customer. Starting from the moment they tell you about their likes, dislikes and lifestyle, curate the experience to your individual customer. For instance, if you ask a customer about their lifestyle and find out they are in a formal line of work, show them how they can style products for a smart office outfit.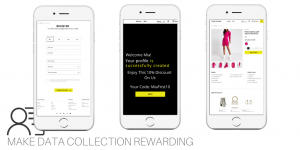 Remember What Your Customer Preferred and Use It
Always remember! When your customer connects with you at any point in the future, use their past data to provide them a service that is fully personalised to their needs and preferences.
If your customer repeatedly filters their search to see floral patterns on your online store, remember this when they shop in-store and show them products in floral print.
There are a number of simple steps you can take to initiate data collection:
Collect Data Online
> You can do this online by using a brand chatbot that interacts with your customer and asks them if they would like to answer a few quick questions to see personalised search results and recommendations.
Collect Data In-Store
> In-store, you can do the same via a
sales assistant empowered by a clienteling tool
. They can ask your customer the same quick questions you have online and the clienteling tool will show the store assistant personalised recommendations for the customer right in front of them.

> You can use smart mirrors on the shop floors or the fitting rooms for a self-service experience where the mirror shows your customer products and outfits based on their answers.
> Offer them an e-mail receipt when they shop in-store. Most customers really appreciate and opt for a paperless option that is better for the environment and easier to store and retrieve. Knowing a customer's e-mail address opens you the door to reach out to them with personalised retargeting campaigns between visits.

Combine Online and In-Store Data Collection
> Give a first-time discount code to customers who create a profile – both online and in-store. Rewarding them with a discount code encourages customers to take a few extra steps and share additional information. Of course, make sure to let them know it's redeemable from any channel of their choice, at any time.
Omnichannel Retail Solutions 2: The Customer
 
How You Can Become Customer-Centric
Use a technology solution to help you create a customer profile that can be integrated into your digital and physical brand channels – regardless of the channel it was created on. Make sure this profile gets updated and enriched with every new interaction and can be accessed from every brand touchpoint.
You can easily enable
individual customer journeys
through identifying your customers with key attributes and characteristics.
Let Your Customer Tell You What They Like
You can let the customer save their favourite products and recommendations on their profile and create 'omnichannel shopping baskets' that can be viewed and purchased from any channel of their choice at any time.
For instance, your customer can save an outfit recommendation they like on their mobile app and one week later go in-store. By accessing their shopping basket in-store, a sales assistant can easily find and bring the products they have saved for your customer to try on.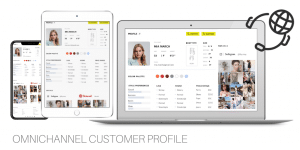 Know Your Customer At Every Touchpoint
Essentially, this means when an online customer or the customer of a different country's branch walks into a physical store, all they need is their profile to be instantly recognised and continue their shopping experience where they've left off with no interruption.
Having a mobile brand app is a really good way to enrich the brand experience and identify your customers in the physical world, by simply scanning a unique barcode on their app that links to the customer profile.
Omnichannel Retail Solutions 3: The Integrated Experience
How You Can Create A Brand Ecosystem
There is no final destination when it comes to an omnichannel retail experience: Meaning a brand ecosystem that is always alive to keep the experience ongoing.
This requires a highly skilled in-store team, a frictionless online journey with expert shopping assistance and 24/7 access to a personal experience at the touch of a button.
The challenges with the above statement are:
> the time and cost of upskilling teams
> the feasibility of offering one-to-one expert shopping assistance round the clock to accommodate the volume of every brand channel
This is where technology becomes more than a data collection and processing tool to supercharge all your omnichannel touchpoints at scale.

How To Upskill Your Teams At The Touch Of A Screen
An in-store clienteling tool will supercharge your sales teams in 3 easy steps through a tablet:
> Access to the customer's profile gives your sales assistant context on the individual customer they are serving in a visual, easy to digest format. In under a minute, they know your customer's likes, dislikes, past preferences, personality and lifestyle
> The clienteling tool will recommend the next best action for your sales assistants and show them the best products and outfits to recommend for the customer they are serving, ranked by highest selling opportunity
> The clienteling tool will give your sales assistants quick styling tips so they can explain the reasoning behind their recommendations and add real value to the customer's experience with your brand
The same technology can be used to upskill online customer service teams.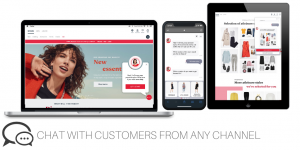 How To Provide A 24/7 Experience To Your Entire Customer Base
A brand chatbot integrated into your website and social channels will be ready to provide one-to-one shopping assistance to every single customer from any device, at any time during their shopping journey: find the products they are looking for, show them how to style different outfits and even give them personal styling tips.
Facebook Messenger, iMessage, WhatsApp and WeChat are the platforms where your customers are, as part of their daily routine. Integrating your brand chatbot into these platforms replicates the in-person intimacy of asking a friend for shopping advice and the convenience of having your own personal stylist on-call 24/7.
Key Takeaways

Here
, you can find inspiration from 5 outstanding omnichannel retail experiences executed by top fashion retailers.