The Ultimate Guide to Fashion Digital Transformation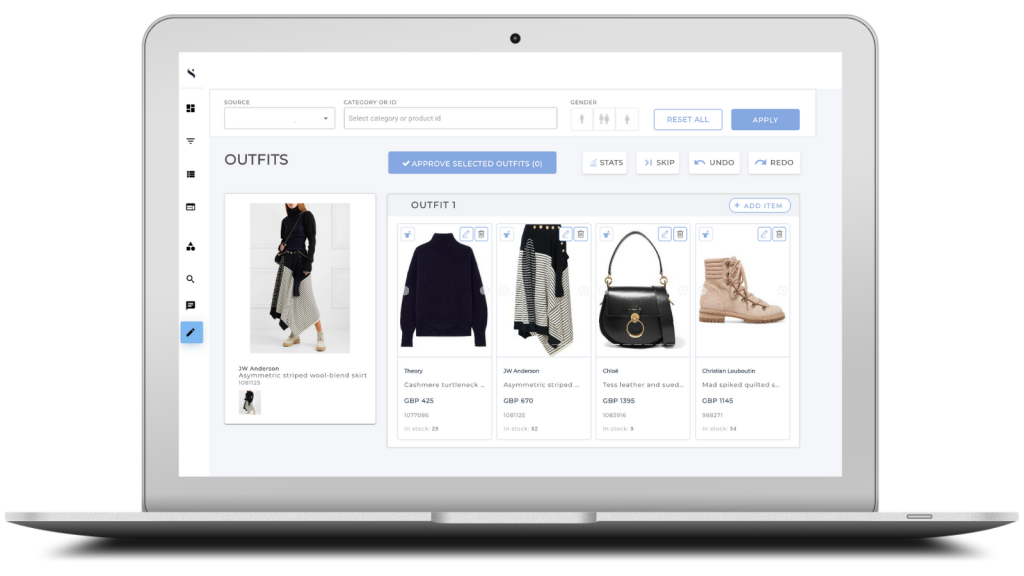 In fashion, just like in almost every other sector, the COVID-19 crisis has supercharged digital transformation. "We've accomplished two years of digital transformation in two months," said an executive of a leading apparel company in a McKinsey & Company report. 
Even before the pandemic, increasing globalisation meant that some fashion companies were already investing more than ever in their digital capabilities. However, COVID-19 induced lockdowns and the closure of many physical stores turned digital transformation from a future goal into an immediate necessity. 
For most fashion brands, the choice was simple: digitise or perish. The stats make this clear.
At the start of the pandemic, consumer purchase intent decreased by between 70% to 80% in physical stores in both Europe and North America, according to the above-mentioned McKinsey & Company report. Although e-commerce did not quite make up for this sharp fall in offline sales, online sales did help most companies avoid going bankrupt — and reach new customers. With most people stuck at home, the pandemic prompted consumers to try out new buying channels. 
Surveys show that almost half of the consumers who said they didn't buy fashion items online before the crisis have since started doing so. Most customers have grown so used to shopping online that they expect their e-commerce activity to stay the same or increase, even as things return to normal. 
Unsurprisingly, brands that may have been wary of investing in new technologies are now eager to adopt digital solutions to harness these changing customer trends. As a result, understanding how digital technology is transforming fashion is now critical for every brand.
What Is Fashion Digital Transformation?
Fashion digital transformation describes how fashion brands use digital technologies to improve existing business processes and customer experiences or create new ones. 
At the most basic level, digital transformation could mean something as simple as launching an eCommerce store. Ideally, however, brands should digitalise their entire value chain, from planning to shelf rather than digitalising specific processes or areas (like sales or marketing).
Done right, digitalisation can help fashion companies to find new ways to acquire customers, predict and manage inventory, and enable new logistics and sales fulfilment options (such as "click and collect," a delivery option that has skyrocketed in popularity during the pandemic).
Why and How Fashion Digital Transformation Works In Practise
How can you implement a digital transformation, and why would you want to do so in the first place? Here are some of the benefits of digitalisation in fashion and how AI can help you get there.
Put the customer at the centre through personalisation
Thanks to digital technologies, consumers have gone from passive observers to active participants in the fashion world. They no longer want to just buy items. Instead, they want to interact with, influence, belong, and even be their favourite brands.
Part of putting the customer at the centre is making it easier for them to find and buy products from the brands they love. Retailers can accomplish this by shifting from a "you found me" to a "we found you" mentality, advises Karin Tracy, Head of Industry at Facebook and Instagram.
Brands should also remember that the customer journey does not end when a customer buys something. To ensure that shoppers return time and time again, retailers need to connect with them on a personal level. This means figuring out where their fashion friction points are and using data to remove them.
Whether that means personalising product ranking, showing relevant discounts and offers, or communicating with customers on platforms like WhatsApp will depend on the brand. Whatever they do, retailers need to remember that hyper-personalisation is the way to go. From homepages to product recommendations to email campaigns, customers want to feel like brands care about them as individuals.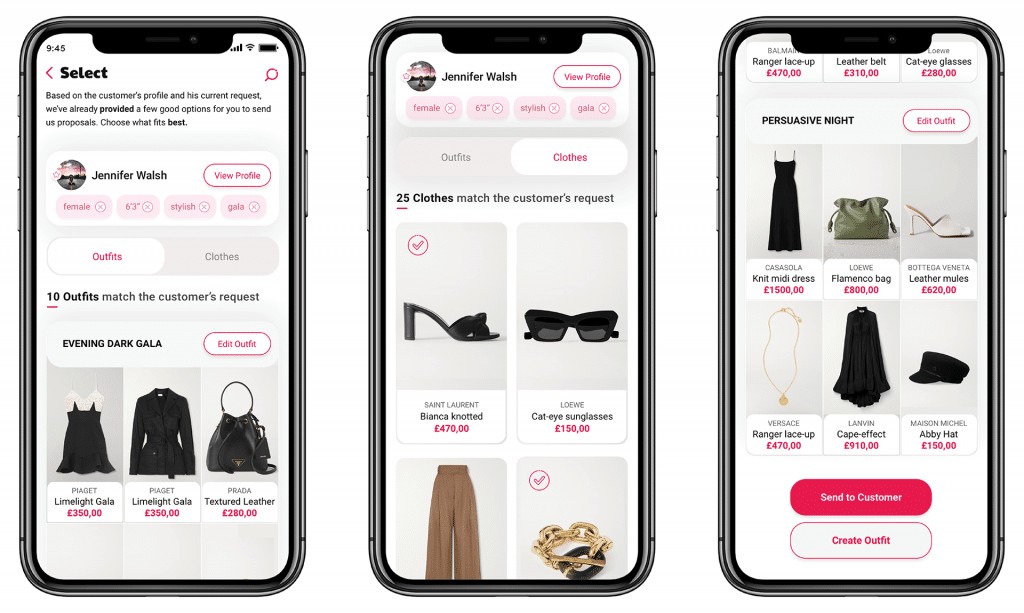 For brands that have offline premises, digital transformation should extend to in-store locations, too. Examples of how brands can do this include using remote clienteling to provide a VIP fashion consulting service to every customer and offering shoppers personalised garment and outfit recommendations through smart mirrors.
Reduce mistakes and give back employees time by automating mundane tasks 
Despite advances in technology, the way some fashion retailers carry out specific tasks is woefully outdated.
Take product attributes, for example. Although they can make or break the customer experience, many retailers still tag products manually. This both takes time and can lead to costly mistakes that may be hard to remedy. For example, if an employee doesn't match all product categories or makes a mistake, the chances that a customer won't find what they're looking for in a shop are unfortunately very high. 
Automating product tagging doesn't just reduce the likelihood of human error. It also allows staff to focus on other, more important tasks.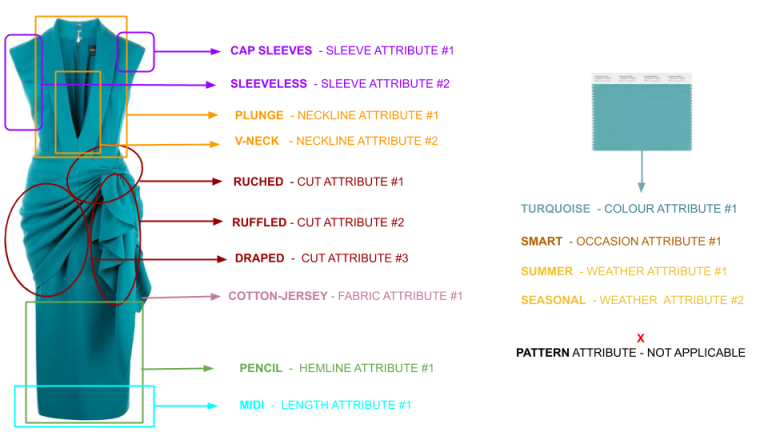 Improve time to market by optimising your workflow 
The traditional process of designing a garment and then getting it to a shop floor is lengthy and typically involves multiple stages. AI can speed this process up by:
Making 3D apparel designs and sewing patterns.

Automating quality control, including pattern inspections and defect detections.

Detecting best and worst-selling items ahead of time. This allows retailers to stop the production of products that remain on the shelves months after being introduced and increase the output of bestsellers.
By increasing their time to market, brands can seriously improve both their competitive advantage and environmental impact. Although an extreme example, no consumer wants to read about their favourite brand burning unsold stock. 
Make better decisions through predictive AI
Fashion is a fast-moving space, so it's not always easy to know what will sell and what won't. Unsurprisingly, this can make the design process extra challenging. However, by using actual data and insights, designers can understand what design elements, such as colour and cut, will likely appeal to customers based on their past and present performance. 
The same challenge applies to buying and merchandising teams. Here again, buyers can take advantage of predictive analytics and trend forecasting to base their buying decisions on:
Products that are selling, plus their attributes like prints and sleeves

Changing trends

Potential future fashion trends based on data from social media, e-commerce, and the runway combined with data on consumer behaviour and past performance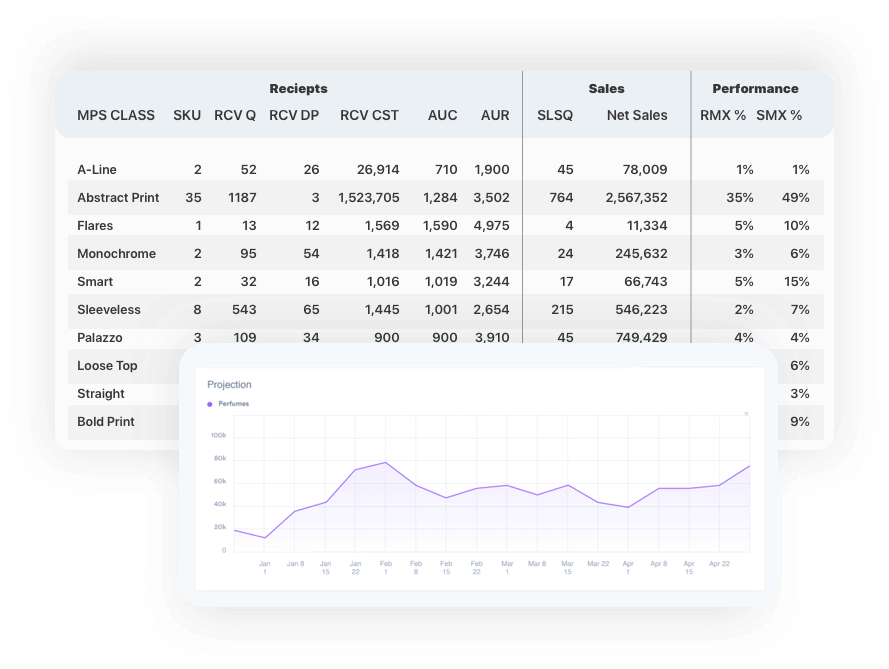 Increase your bottom line by reducing excess or obsolete inventory
Not every customer is willing to pay the same for the same product. 
With AI, operations teams can discover the geographical areas where their products will be most appreciated. AI also allows teams to decide on an appropriate pricing strategy, automatically taking competitor pricing into account.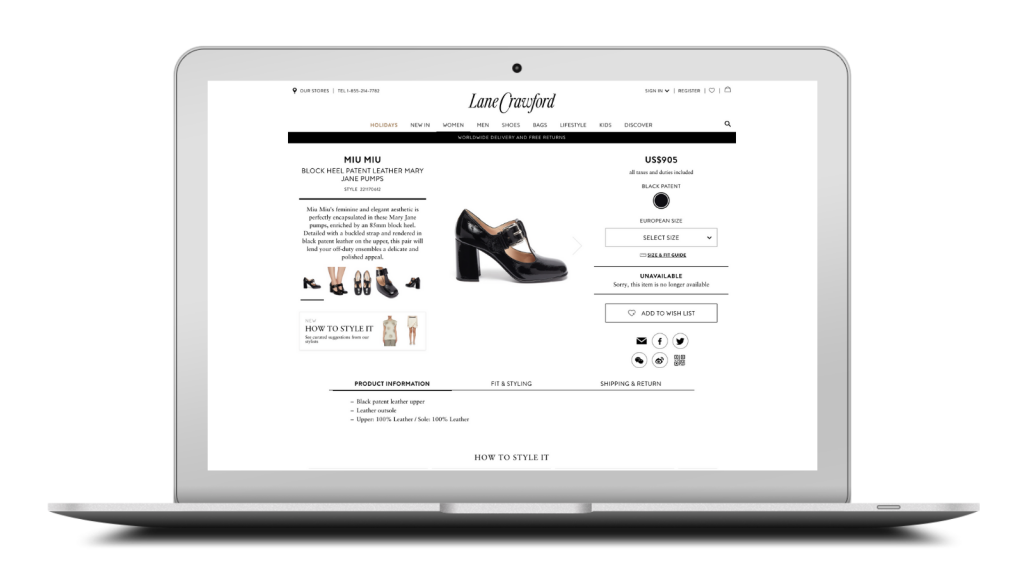 With a product-pricing mix that makes sense, brands can put the nightmare of dealing with excess inventory or offering heavy discounts behind them. 
Fashion Digital Transformation: Join In or Risk Being Left Behind
With thousands of chain stores closing in 2021 alone, it's fair to say that the COVID-19 pandemic hit brick and mortar stores particularly hard. 
However, while the last year and a half have been particularly tough for the fashion industry (Primark CEO said the offline-only retail company went from making £650m each month to nothing), surviving the last 18 months doesn't necessarily guarantee business longevity either. Future crises could well arise, and businesses that did alright this time round may suddenly find themselves underwater.
Digital transformation can help overcome existential threats — but only if brands see digitalisation as more than just launching an eCommerce website. In particular, personalisation is a huge trend that is only going to grow in importance. Brands that customise their messaging to each customer will thrive, crisis or no crisis. 
While digital transformation may seem like an overwhelming process, companies should see it as a long-term effort that can take up to several years to achieve. Having a clear road map with concrete milestones is vital. On the other hand, focusing on transforming areas where you will see the most impact first, such as personalising the customer experience, can lead to quick wins and sustained progress. 
Ready to digitalise your fashion business? Get in touch with the expert team at Intelistyle today.