eCommerce
Recommendations
Increase your conversion by telling customers how a particular piece of clothing will highlight their body.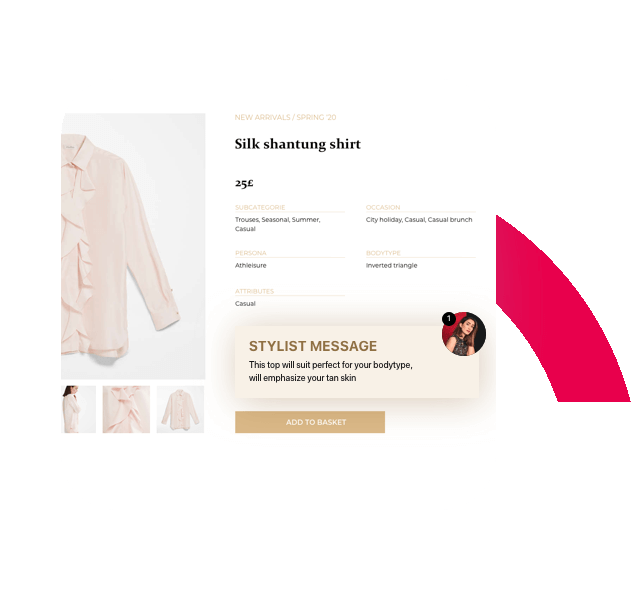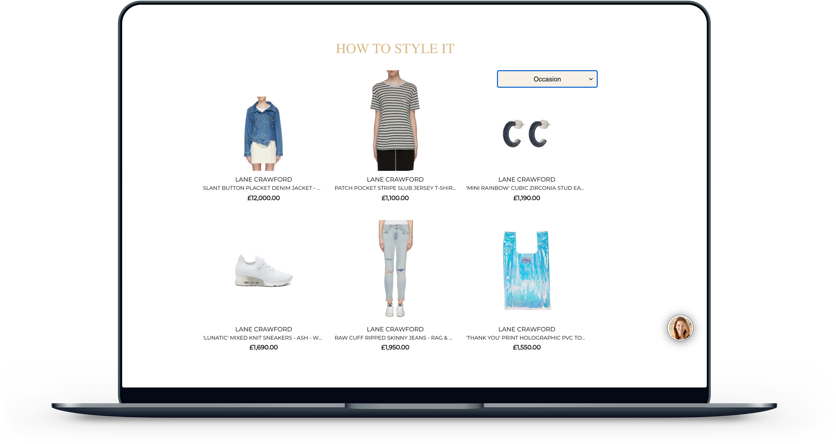 Upsell with on-brand outfit recommendations based on occasion, bodytype and persona, purchase history and style preferences.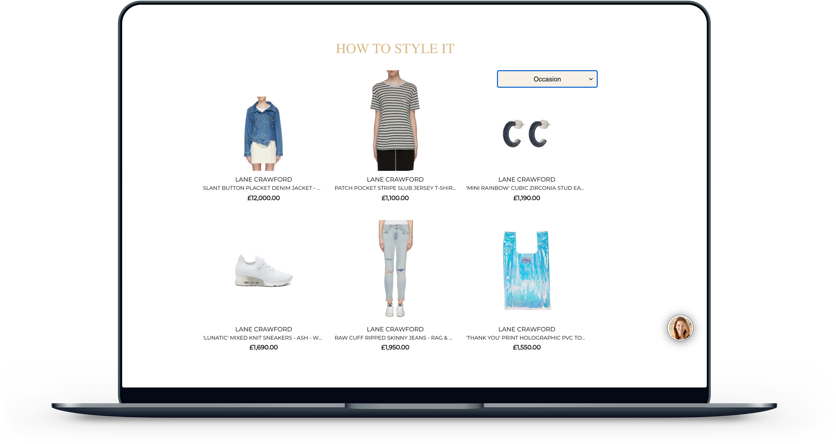 Outfit recommendations shown on real models so customers can visualise the full look with our virtual try on app.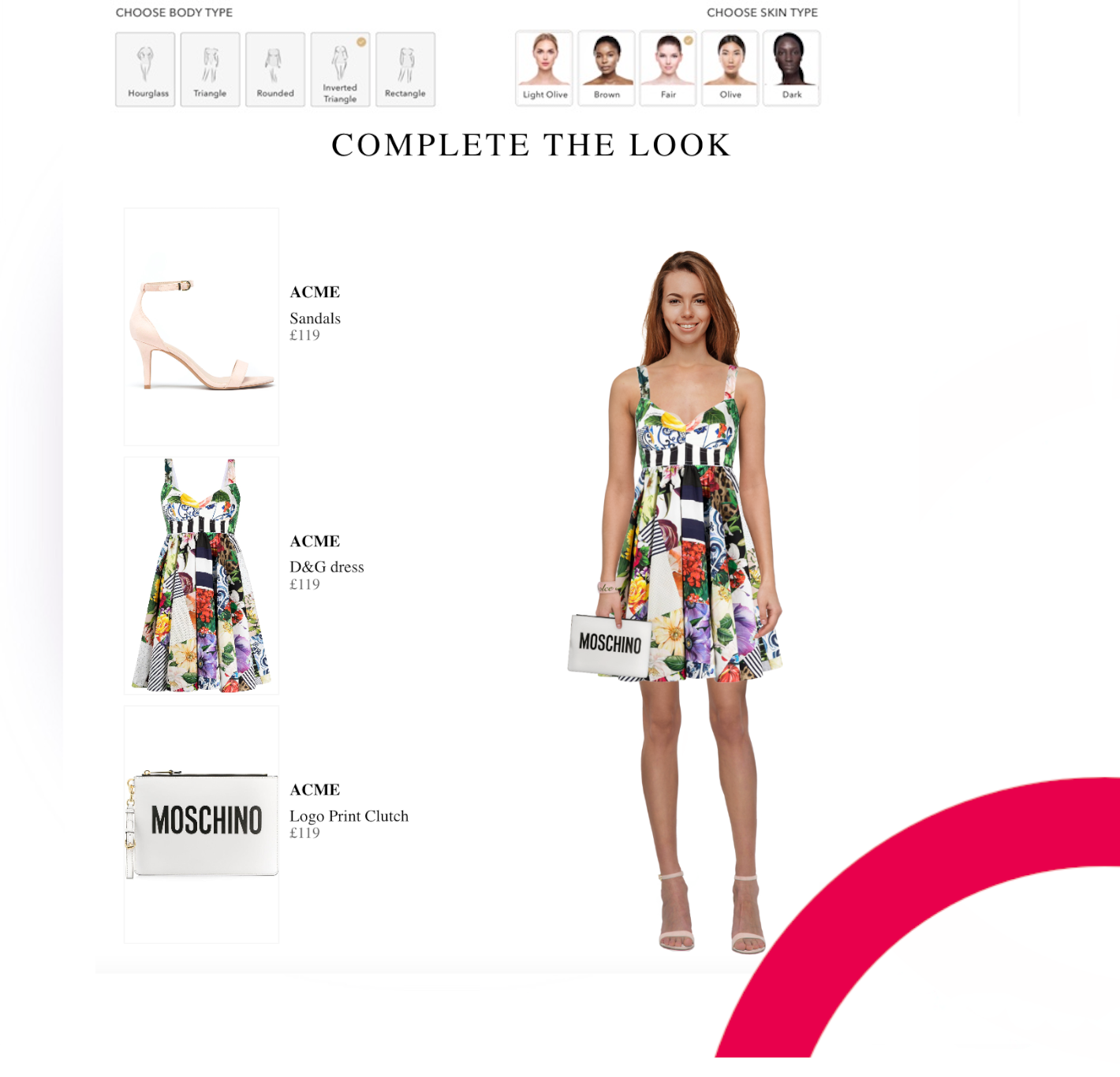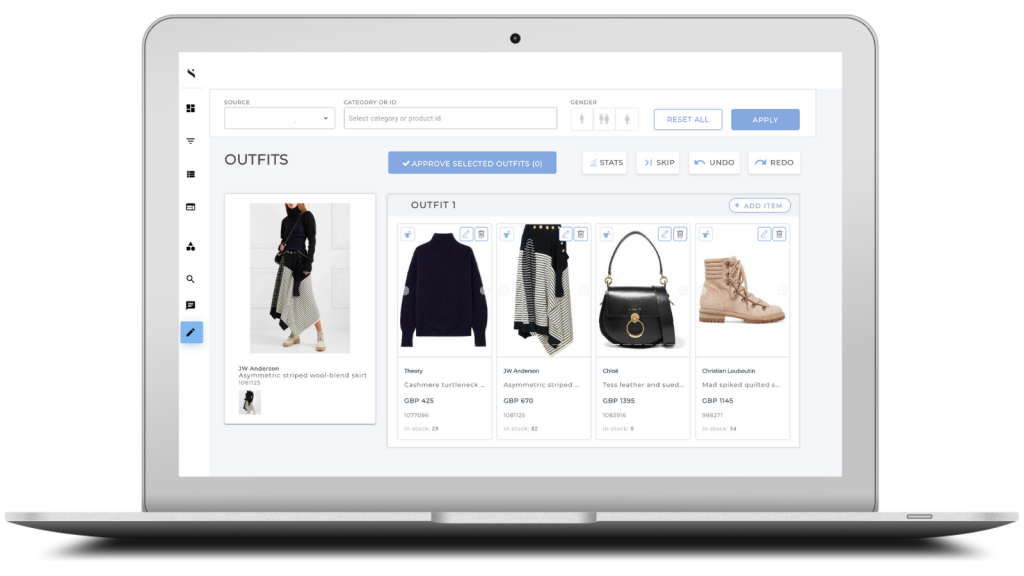 Create outfits that match your editorial photography. Multiply the productivity of your merchandising team with the most advanced merchandising platform, allowing you to automatically create and edit hundreds of outfits, for all personas, body types and occasions, with the help of AI.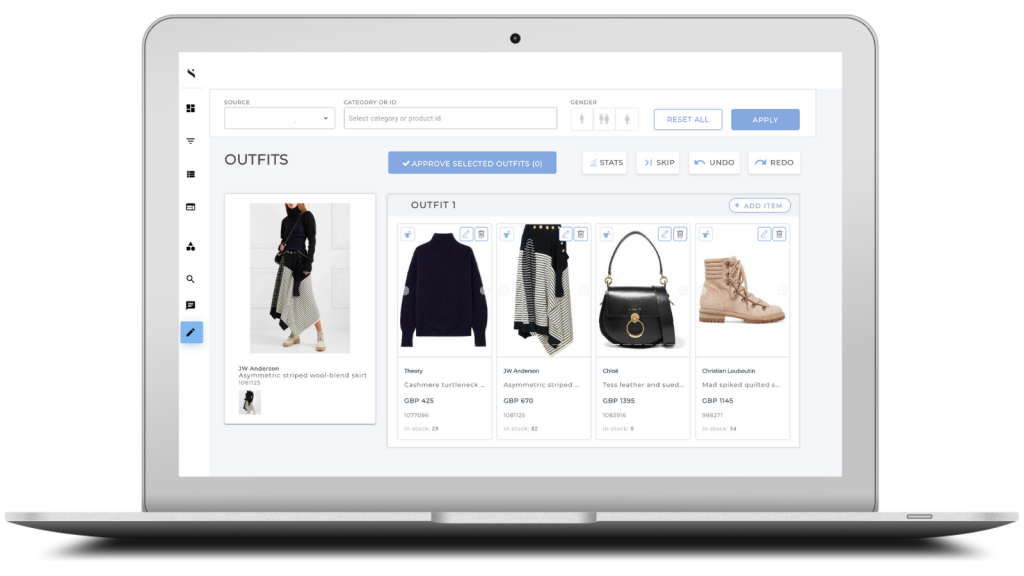 Supercharge our product search by allowing your customers to search for products by uploading images.
See visually similar products from your catalogue or outfits that your customers can create by uploading garments from their wardrobes.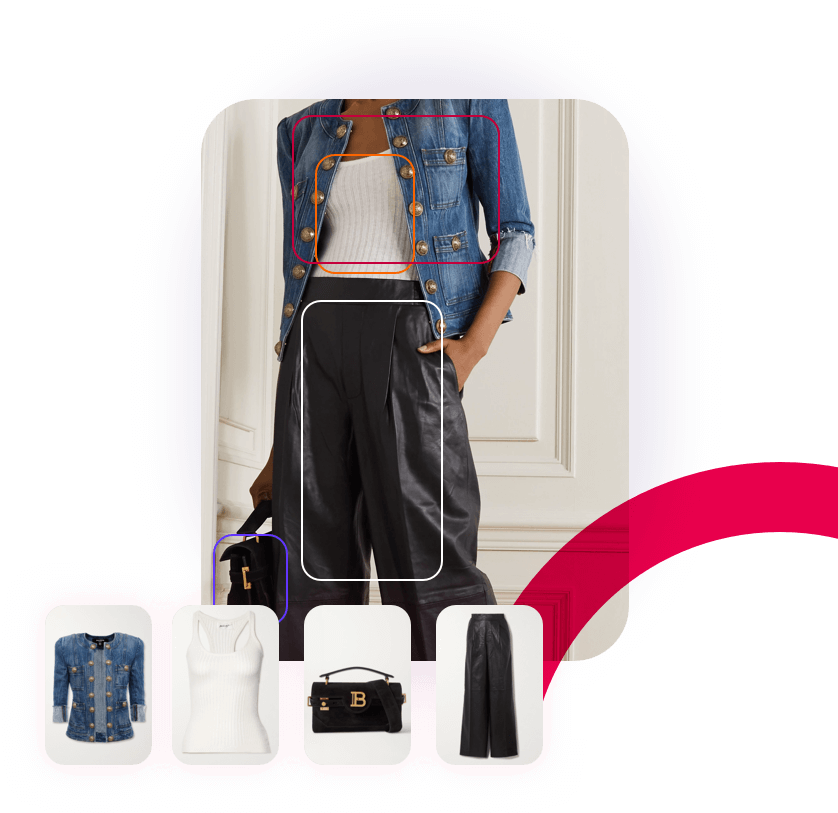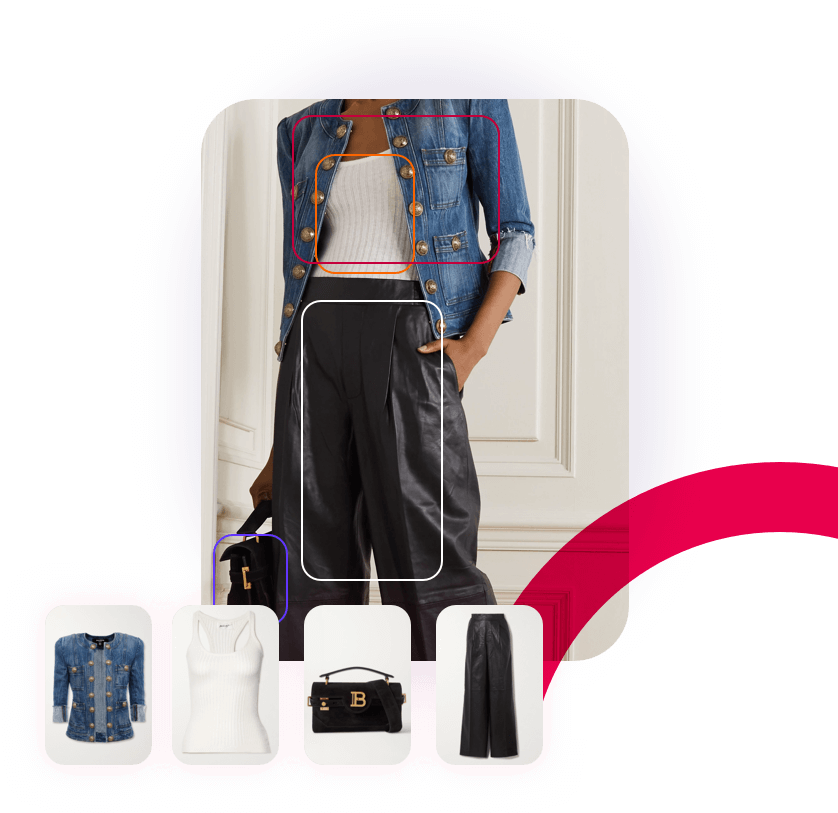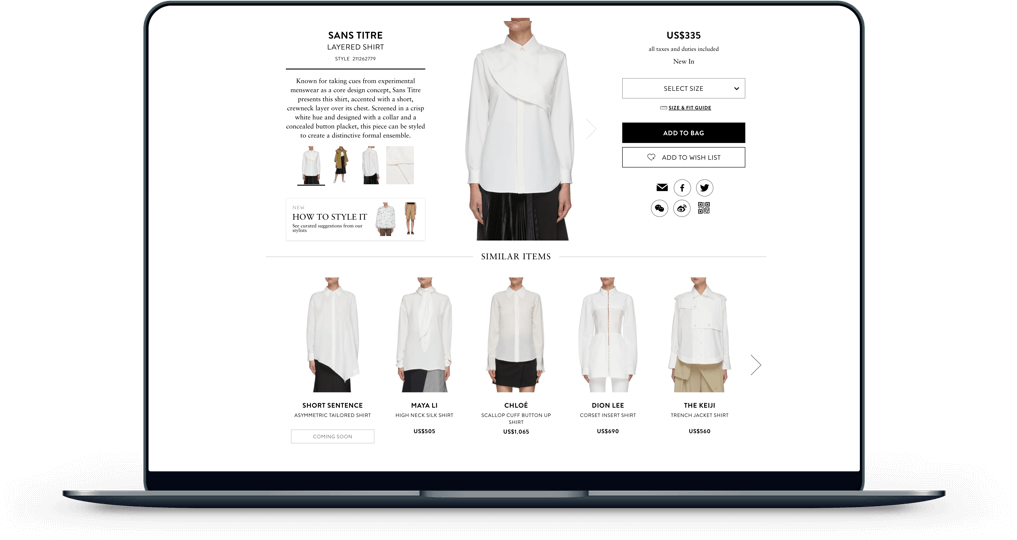 Help customers find truly visually similar items. Not just your typical "items that other customers also browsed".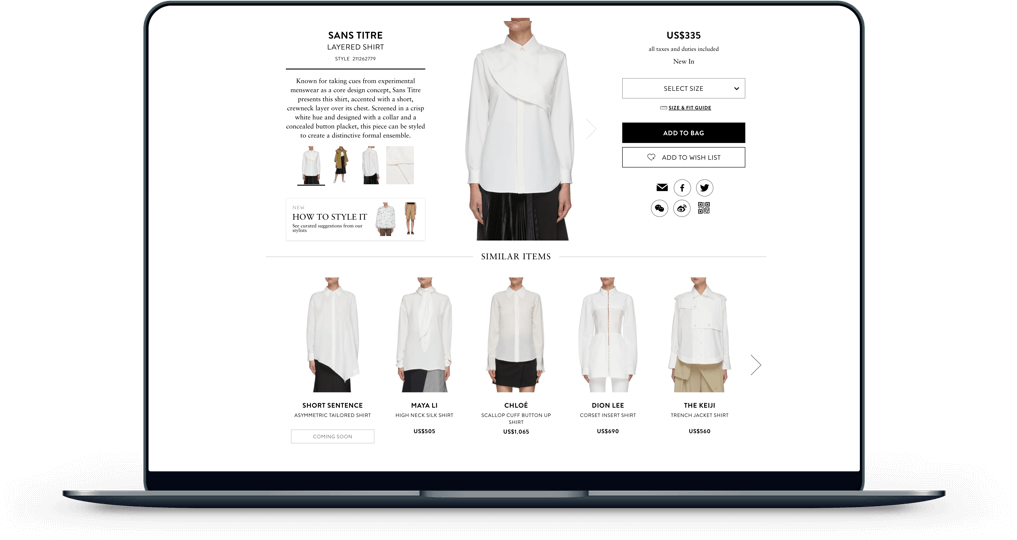 Increase your listing page conversion with our advanced AI merchandising software.
Choose from a number of filters like revenue, margin or stock volume and create ROI-driven customer journeys.